Salman Khan will complete 30 years in Bollywood on August 22 and Sony Max 2 is set to telecast his debut movie Biwi Ho Toh Aisi on August 25 to celebrate his successful career.
Salman Khan had played a small role in Biwi Ho Toh Aisi. When the film was offered to him, he had no offers of hero roles and had signed the film keeping in mind the names of Rekha and KC Bokadia.
In a career spanning across three decades, he has won hearts as an actor, singer and producer. With the passing time, he has grown into one of the greatest superstars of Bollywood.
Salman Khan acted in Biwi Ho Toh Aisi, but a dubbing artist gave him his voice. Released on August 22, 1988, the movie was a hit at the box office, but its success could not bring fame to him. He could not establish himself as a hero and had to wait until his next movie Maine Pyaar Kiyaa.
JK Bihari had written the story and screenplay for Biwi Ho Toh Aisi. The director had copied its story and title from 1982 Pakistani movie of the same name.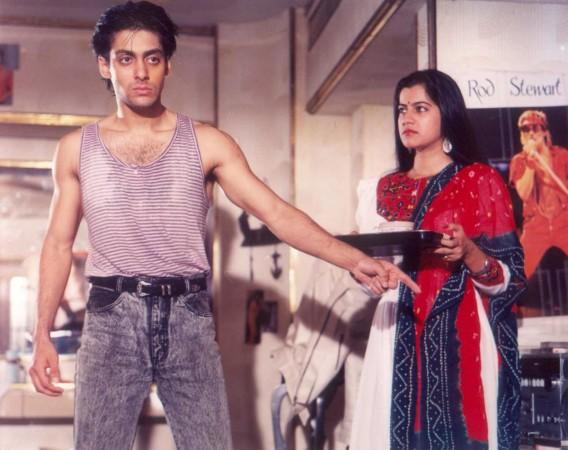 Biwi Ho Toh Aisi is a family drama that revolves around the story of Mrs Bhandari (Bindu), who rules her household through intimidation and fear. She treats her husband (Kader Khan) and eldest son Suraj (Farooq Shaikh) as imbeciles and her adopted daughter like a servant. Only her youngest son, Vicky (Salman Khan) gets all her love.
Tired of his mother's interference in his life, Suraj suddenly goes missing for a few days and returns with a girl named Shalu (Rekha) as his wife. With Shalu's entry, Mrs Bhandari's world of terror is about to be challenged as she wins everyone heart at home and decides to teach Mrs Bhandari a lesson.
Content contributed by movie channel SONY MAX2.