Salma Hayek is currently enjoying her tropical holiday ahead of her 51st birthday, but the American-Mexican actress is showing no sign of going slow.
Also read: Not again! Kendall Jenner's new Adidas ad comes under fire
The Frida actress took to Instagram to share a racy photo of herself taking bath in a burgundy-coloured bikini. She wrote the caption with her usual English and Spanish translations, "#water the most beautiful delicious and precious necessity of humans. #agua la necesidad más hermosa deliciosa y preciosa del ser humano."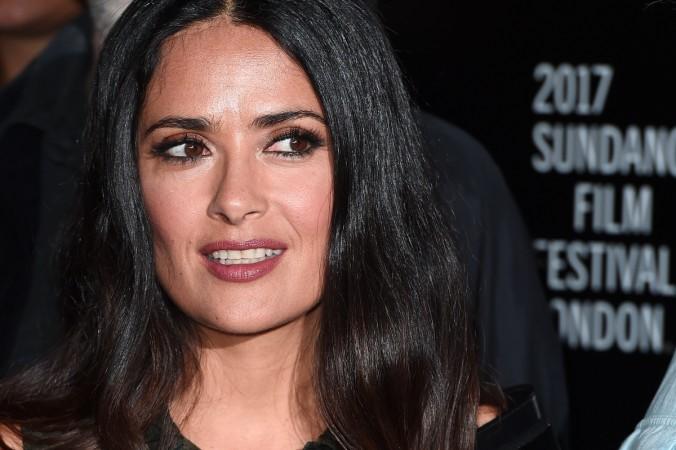 Flaunting her curvaceous figure, Hayek shared another picture on Instagram donning a different bikini along with a series of pictures of the animals that she spotted on her trip through her binoculars.
In a recent interaction with Net-A-Porter's digital magazine, The EDIT, the Bandidas actress talked about her diet, body confidence, and more.
"I was born in the wrong era; with [big] boobs, it's impossible to find the right thing. I'm sure the '50s or '70s would have suited me. But I love the word 'curvy'; it's artistic. It's a beautiful image, there is a flow to it. A straight line can be boring," she said.
"You have to think about energy, the beauty of sound. Sound doesn't travel in lines—it oscillates. Energy is oscillations: water is curvy, vibration is curvy. It's sexy and it's powerful. I'm not going to lie to you, I would like the curve to go in instead of out in some places, but I love a little curve."
A few days ago, Hayek posted an adorable picture of her holding Ryan Reynolds and Blake Lively's daughter while cooking something on the stove and captioned it "When your friends invite you for dinner and you end up doing all the work".
Her upcoming movie The Hitman's Bodyguard featuring Ryan Reynolds, Samuel L. Jackson will release in theatres on August 18.