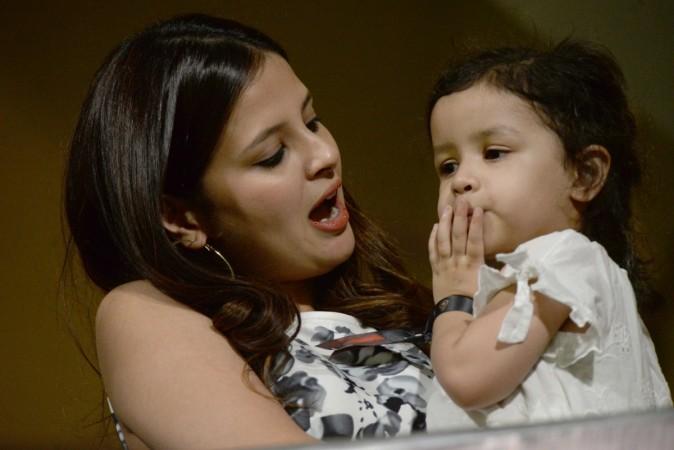 Sakshi Dhoni has reportedly said that she fears for her life and has applied for a gun license. The wife of Indian cricket star MS Dhoni intends to get either a pistol or a .32 revolver.
The star wife has asked for the license stating that she is often alone at home and also travels quite a bit for her personal work, reported Zee Media. She also explained that these factors make her a vulnerable target and hence wants to carry a weapon along.
Sakshi has reportedly applied for the license in the Magistrate's office which was then sent to the police for verification. On examination, there were no issues found and the star wife also has no cases against her. The application is reportedly still being processed.
Before this, the cricketer had also applied for an arms license. Though the application was initially turned down, he later received the license for a 9 mm pistol. At the time, the Ranchi district administration had also asked for a character certificate from the former Indian captain, before forwarding his application to the home ministry.
In the year 2017, the cricketer also flaunted his shooting skills in Kolkata and proved that his talents were not limited just to the field. The Kolkata Police then lauded the former Indian skipper and wrote on its Facebook page: "The great MS Dhoni takes some time off to practice his shooting skills at our state of the art shooting range this afternoon at Police Training School. His accuracy is breathtaking."
Appreciating his skills, another Kolkata police official has said that the cricketer was an "extraordinary marksman."
"It's great to host Dhoni for the second time. He's an extraordinary marksman and inspired us all," the official told the Press Trust of India. "It's a state of art shooting range at PTS and Dhoni shot both in the 10m and 25 ranges."