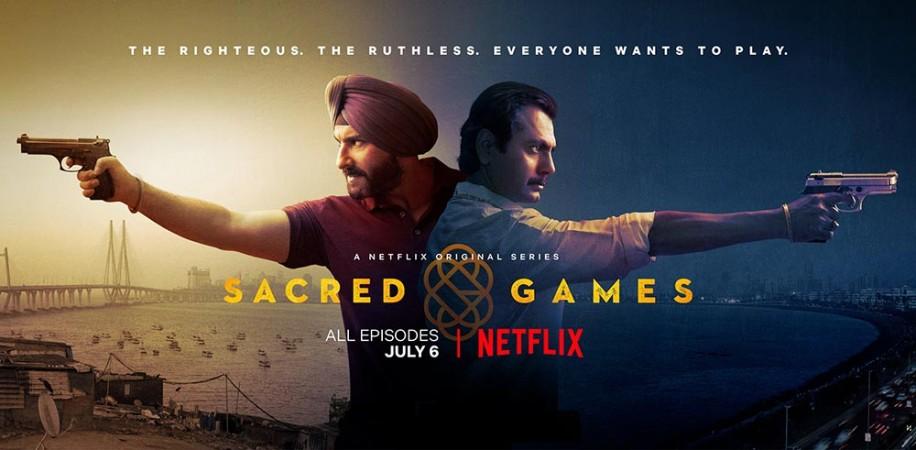 Netflix's recently released web series Sacred Games has got everyone talking about it. Social media is abuzz with posts, praising the show and the performances.
Directed by Anurag Kashyap and Vikramaditya Motwane, Sacred Games is the first ever Indian original web series on Netflix. The show features Saif Ali Khan, Nawazuddin Siddiqui, Radhika Apte among many others.
The crime thriller has instantly hit the right chord with the audience. There have been series of tweets on Sacred Games, mostly positive, talking about the plot, performances, direction and other interesting aspects of the show.
While Saif and Nawazuddin as expected are getting most attention for their performances, a lot is being talked about the storyline and the darkness involved in it. Other smaller stars in the show are also being applauded as everyone contributes valuable inputs to it.

Although the kind of plot Sacred Games has, it is likely to cater to a particular set of audience, strong word of mouth has been making others curious about the show as well.
Most of the viewers of the show have declared it to be a must watch series. The directors are also being highly praised for their brilliance. "#SacredGames has all the quintessential things- drugs, sex, violence, glamour and seediness- to illuminate it. It is a brilliantly told tale by Anurag Kashyap and Vikramaditya Motwane, never lacking in action and drama. It is a must watch! [sic]," one person tweeted.
"You'll watch Sacred Games (2018) sooner or later. Undoubtedly the finest 'desi' thing out there on Netflix. Brilliant adaptation. Strong performances. Unabashed dialogues that'll make you think. Not a boring moment in any of the 8 episodes. The only downside was the low volume [sic]," another viewer tweeted.
"What a fantastic work in S01 by all the actors in #SacredGames .. I guess this is the rise of bollywood.. Moving to @NetflixIndia and doing a great season.. Perfect direction by #AnuragKashyap .. MUST WATCH.. [sic]" said a viewer.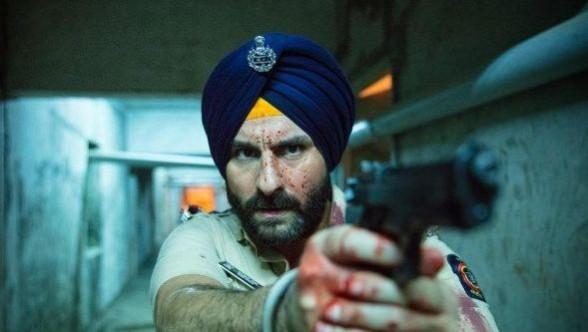 Sacred Games certainly has become a big thing among Indian audience, and is being considered as one of the best works of film-making in India.
Check some of the responses from audience:
'Sacred Games' is not a good watch - if you're a saas-bahu serial fan, a CID fan or a Bigg Boss fan. If none of the above, you'll probably find it the best Indian fictional series made so far

— The Bad Doctor (@DOCTORATLARGE) July 10, 2018
Sacred Games will be appealing to those who haven't watched much of the US & foreign shows. After watching a few episodes, I find it to be a 'Wannabe crime show' with sex, abuses & cussing just for the sake of it. Loose points in the script too, though Nawazuddin is outstanding

— Ra_Bies (@Ra_Bies) July 7, 2018
I watched two episodes of Sacred Games, then my wife told me to hold on as she'll watch the first two and then we can watch the rest together.

Now she says she couldn't stop and has finished the show. I am still stuck at two.

— Anirban Dasgupta (@adg_5) July 8, 2018
First 'Dil Chahta Hai'.
Then 'Omkara'.
And now 'Sacred Games'.
The only three times for me that Saif's true talents have been mined on screen. pic.twitter.com/EoQWpT9IQL

— Shiv Aroor (@ShivAroor) July 8, 2018
#SacredGames has all the quintessential things- drugs, sex, violence, glamour and seediness- to illuminate it. It is a brilliantly told tale by Anurag Kashyap and Vikramaditya Motwane, never lacking in action and drama. It is a must watch! ?

— Rohan Sengupta (@GarryDevilDada) July 11, 2018
I love Sacred Games. LOVE. Beautifully made show, stunning background score, superb pace. Utterly binge-worthy. But I have a few problems with it. I'm hoping that by voicing them, people working on shows will take note and fix, and take this in the spirit of honest feedback.

— Anuya Jakatdar (@anuyeaah) July 10, 2018
Katekar episode in Sacred Games is the best of the lot.

— Tanmay Bhat (@thetanmay) July 10, 2018
I watched two episodes of Sacred Games, then my wife told me to hold on as she'll watch the first two and then we can watch the rest together.

Now she says she couldn't stop and has finished the show. I am still stuck at two.

— Anirban Dasgupta (@adg_5) July 8, 2018