Anil Kumble's tenure as the Indian cricket team coach been extended for the time being as the Cricket Advisory Committee (CAC) has asked for more time to take the final decision. The committee consists of three former Indian players--Sachin Tendulkar, Sourav Ganguly and VVS Laxman, and all of them are not too keen on replacing the former leg spinner.
Apart from the CAC, BCCI's acting president CK Khanna wrote a letter to Secretary Amitabh Chaudhary asking him to stop looking for a new coach at least till the conclusion of West Indies tour which starts from June 23.
Khanna also mentioned that the next Indian coach, whoever it may be, will be given a contract till 2019 World Cup.
Also read: Virat Kohli is the highest-paid player in world cricket
"I have written a letter to the secretary asking him to defer the recruitment process till June 26 when BCCI's SGM will be held. At this point in time, it will not be prudent to carry on with the process when India is playing a tournament," PTI quoted Khanna as saying.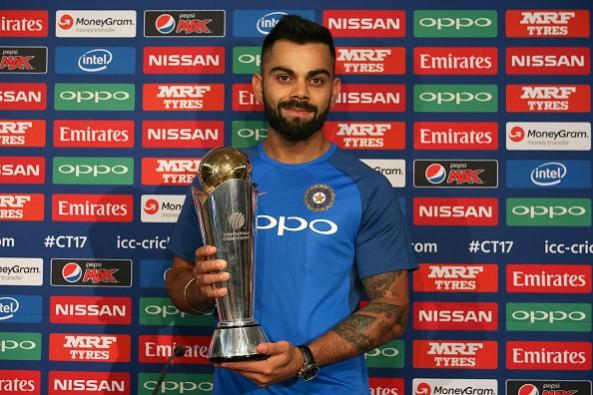 The CAC were involved in the process of selecting a coach only after the BCCI decided not to offer a contract extension to Kumble, who is a direct entrant in the selection process. But that was not the end of it as a number of reports emerged about the rift between the Indian cricketers and Kumble over his style of functioning.
With such reports, the CAC had a tough choice to make considering Kumble's success with the Indian team. Since he took over as the coach in last July, India won 12 of 17 Tests, two out of five T20Is and six out of nine ODIs and they have regained the No. 1 rank in Tests.
Also, a BCCI official has mentioned that if India does well at the Champions Trophy and later Kumble gets replaced, the cricket board will cut a sorry figure.
"On one hand, team has had great performances under Kumble. If the team reaches semi-final or say final, the BCCI would cut a sorry figure if they are forced to replace Kumble. On the other hand, cricket teams are essentially run by captains. One needs to respect a captain's viewpoint also. It's a Catch-22 situation for CAC members," a BCCI official said.
Rajeev Shukla, who is the IPL chairman and a BCCI official, was also against the hurried process of finding a new coach. However, despite what the CAC decides, Khanna and Shukla think the final decision will be made by the Committee of Administrators (CoA).