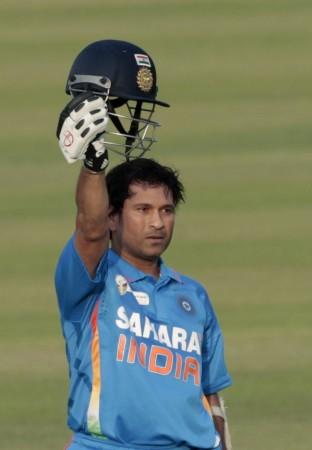 Coca-Cola has launched its latest "Coca-Cola Cricket Ki Khushi" campaign featuring cricket legend and master blaster Sachin Tendulkar.
The beverage company celebrates India's most favourite and loved sports, cricket, which surpasses all boundaries, opening happiness for people across the nation through this campaign.
In the campaign Tendulkar requests cricket fans to keep playing, be happy and enjoy Coca-Cola.
"Cricket makes India happy and Coca-Cola is celebrating this happiness," Anupama Ahluwalia, Vice President - Marketing, Coca Cola India and South West Asia, said.
"The campaign taps into the simple pleasures that this game offers, to tell this story of happiness. With this new campaign, Coca-Cola celebrates the passion and joy experienced by all of us through the game of cricket."
The campaign has been written and conceptualized by Chief creative officer of the advertising company Lowe Lintas (India), R Balki, and his creative team.
"Cricket is this country's true happiness. The weather...the playground...the national team's performance...nothing can stop millions of people playing and experiencing the joy of this game and Coca-Cola celebrates this true happiness of the land with the Cricket Ki Khushi Campaign," Balki said.
Watch the video of the new campaign here
(With inputs from IBNS)