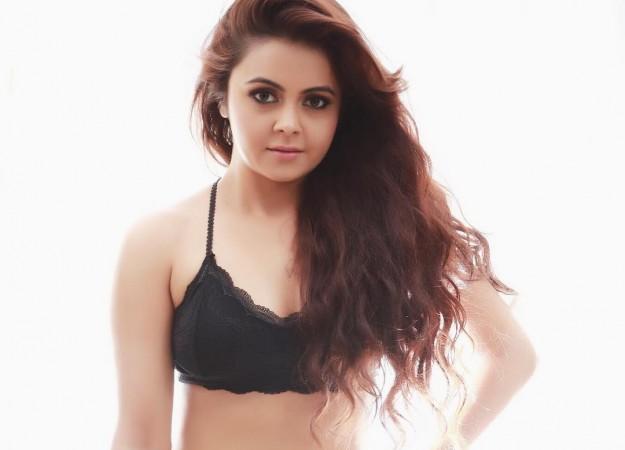 Star Plus' "Saath Nibhaana Saathiya" actors Devoleena Bhattacharjee aka Gopi and Vishal Singh (Jigar) recently had a spat on the sets of the show.
According to reports, Devoleena, who was rehearsing her script, lost her cool when Vishal and senior actress Vandana Vithlani, who plays the role of Urmila, were cracking jokes. Devoleena lashed out at Vandana in front of the entire unit, which made Vishal ask Devoleena not to be rude to a senior actor. Vishal's remark led to a huge argument between Devoleena and him.
"Three days ago, Devoleena was rehearsing her script for the show 'Saath Nibhaana Saathiya' with the director. Vishal and Vandana Vithlani, who were seated not too far away from them, were cracking jokes and giggling, which disturbed the actress. She lost her cool and shouted at Vandana in front of the whole unit, and she was reduced to tears. It didn't go down too well with Vishal and he told Devoleena not to shout at a senior actor," a source told The Times of India.
"A small issue snowballed into a heated argument when Devoleena told him her comment wasn't directed at him and that he should keep his mouth shut. This further agitated him and they started hurling abuses at each other. They have now 'un-friended' each other on social media as well," added the source.
However, both Devoleena and Vishal have settled their differences. "A minor argument escalated between us. Everything is fine now," said Devoleena.
Last year, there were reports that Devoleena and Vishal were in a relationship. But both actors denied the rumour, claiming they are just friends.
In other news, the crew members of the show recently experienced some paranormal activity on the sets, which has left them terrified. Confirming the news, Devoleena had told Asian Age a lot of crew members have complained about it, but she believes there are both positive as well as negative energies around them.