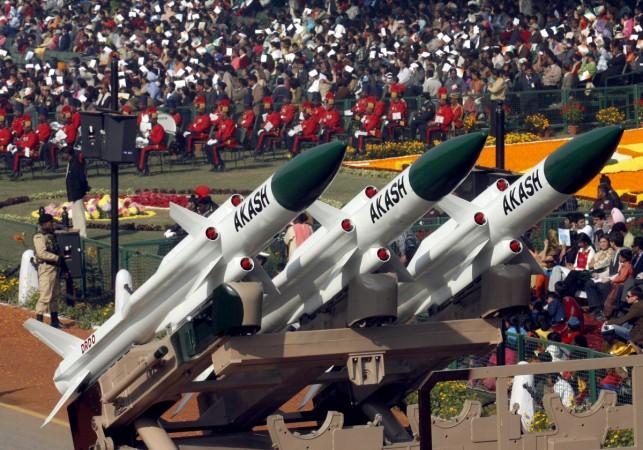 Swedish defence major Saab has expressed interest to be an "Indian company" and is willing to transfer complete defence technology to the country, Jan Widerstrom, chairman and managing director of Saab India Technologies, told the Economic Times.
The aerospace and defence manufacturing company, whose JAS 39 Gripen aircraft has been in the race for many of India's defence procurement deals, was taking part in the ongoing India's Defence Expo 2016 at Goa.
"I say that I want to be Indian. I want our company to be Indian, and in the right environment, we will be Indian," Widerstrom was quoted as saying. According to an earlier report last month, Hakan Buskhe, the company's CEO and president, too said Saab was ready to not only set up a base in India and manufacture the Gripen aircraft, but was also ready also for "true transfer of technology."
Widerstrom added that the government was working to make the environment right by measures such as raising the FDI limit to 49 percent and unveiling a new defence procurement policy.
Alongside the Gripen fighter aircraft, Saab has offered help to India's Aeronautical Development Agency (ADA) to build the next generation version of the indigenous Light Combat Aircraft (LCA) Tejas and Advanced Medium Combat Aircraft (AMCA). The company is aggressively promoting itself on the missile technology front as well, added the ET report. Given the array of indigenous missile technology that India already owns, Saab intends to offer niche products catering to all three services -- Army, Navy and Air Force -- of the defence sector.
Widerstrom explained how the company wishes to have a global footprint in each of the market. India apart from being an important market also has a vast base of engineers and is a growing economy. "We definitely see big prospects for the future. We want to supply not only to the Indian market but also supply to other markets with India as the manufacturing base," Widerstrom added.
"We are offering our missile programmes and air defence programmes in line with the 'Make in India' concept," he emphasised.