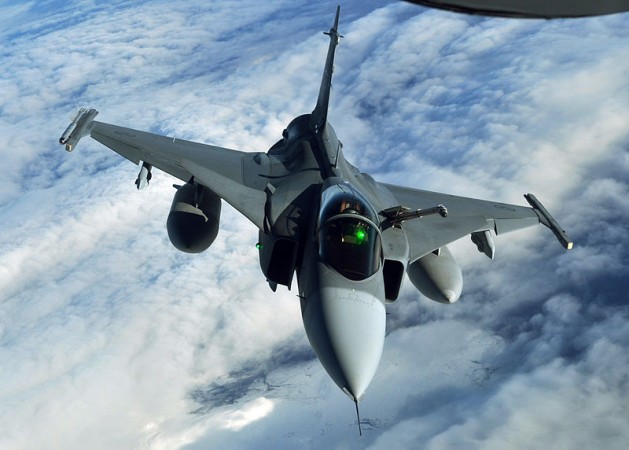 Saab AB, an aerospace and defence company from Sweden, had participated in the now cancelled tender for medium multi-role combat aircraft (MMRCA) wherein Saab JAS 39 Gripen was pitted against five of the best multi-role combat aircraft in the world.
Though the tender was later cancelled, Hakan Buskhe, president and CEO of Saab, said in an interview to Live Mint that the company is ready to not only set up a base in India and manufacture of Gripen, but was also ready also for "true transfer of technology."
Dwelling more on transfer of technology (ToT), he said Saab was ready to offer real technology transfer and added that Sweden as a country "does not attach strings" to high technology. He also said that the technology transfer will be "over the life of the programme." The ToT will cover the "wants and needs" of both the armed force and the industy.
"Gripen will be developed, produced and finally assembled in India," he said and revealed the company's plans to align that with the Make in India initiative.
Buskhe said Saab has a "ready-made blueprint for India" that takes into consideration India's future aircraft ambitions.
Saab has participated in two air defence programmes -- VSHORAD (very short-range air defence) and SRSAM (short range surface-to-air missile). It is awaiting the next steps, having completed the trails.
The company has also set up a research and development centre in Hyderabad partnering with Tech Mahindra Ltd.