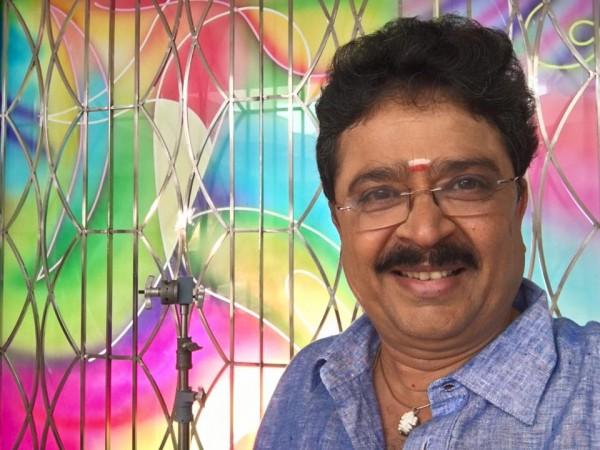 S Ve Shekher has issued an apology for sharing an offensive post on his Facebook page against women journalist of Tamil Nadu. The actor-turned-politician has stated that it was an "unintentional" blunder.
"I do not endorse the views expressed in it. I come from a family that respects women & the women journalist," he said in a press release.
S Ve Shekher added that he did not post it on "purpose" and extended his "heartfelt apology."
A post with the headline 'Madurai University, the Governor and a virgin girl's cheek', which was written by a person called Thirumalai Sa., was shared by S Ve Shekher. It referred to the journalist who recently took offense over Tamil Nadu governor Banwarilal Purohit patting on her cheek without her consent.
"I feel pity while looking at that woman journalist. She claims she was disturbed because the governor touched her. But when you read her tweets, it is understood that her intention was to target the Governor and Modi. It is actually the governor who has to wash his hands with Phenoyl after touching her. These (TN media persons) are cheap and disgusting creatures. Most people who work in the media in TN are usually Illiterate, cheap and don't have any general knowledge. This woman is not any different," read the Facebook post according to The News Minute.
It further claims that women journalists are forced to give sexual favors to their bosses. "This ugly truth has come out through the complaints raised recently. These are the (derogatory word) women who have come out to question the Governor. Media people are the cheap, lowly, ugly, vulgar beings of Tamil Nadu. There are only a few exceptions. I respect only them. Otherwise, the whole of TN media is in a regressive path caught in the hands of criminals, rascals, blackmailers," the post added, The Indian Express reported.
Playwright and actor S Ve Shekher was an AIADMK MLA, but was expelled from the party following his differences with then party chief J Jayalalithaa. He later joined Congress in 2011 before moving to the BJP in 2013.
Related