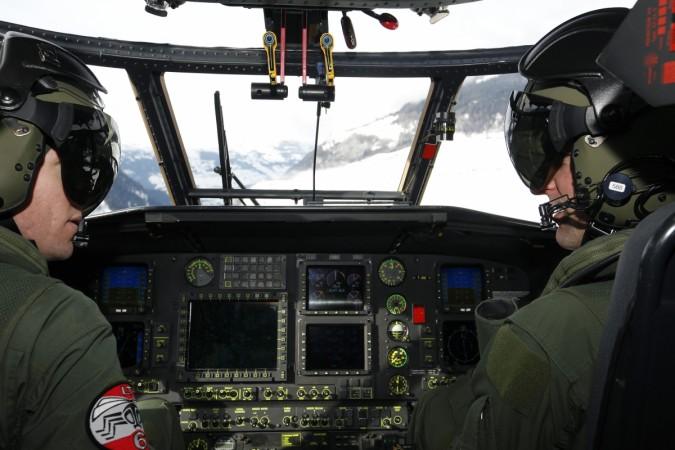 A Russian pilot who was presumed dead after his plane was reportedly shot down in Afghanistan was found alive after almost 30 years.
Russian military veterans confirmed on Friday, June 1, that he was still alive and that he wants to come back to his home country. "He is still alive. It's very astonishing. Now he needs help," Head of the paratroopers' union Valery Vostrotin was quoted as saying by Russian news agency RIA Novosti.
Vostronin is the head of the Russian side of Russian-US joint commission on prisoners-of-war and soldiers missing in action. He claimed that the pilot, whose name has been kept confidential, was shot down around 1987 during the Soviet intervention in Afghanistan, reports AFP.
He is expected to be at least above the age of 60 years, according to deputy head of veteran's organization Battle Brotherhood, Vyacheslav Kalinin. He also suggested that the pilot could now be kept in Pakistan, which is the place where Afghanistan had set up camps for prisoners of war.
During the Soviet intervention, nearly 125 planes were reportedly shot down in Afghanistan between the years 1979 and 1989. When the Soviets pulled out of the country in 1989, about 300 soldiers were reported to be missing, out of which, 30 were found alive and returned to Russia, the French news agency reported.
Russian Senator Frants Klintsevich claimed that he had witnessed quite a few similar cases in the past as well. He told RIA Novosti that he had once met a former Soviet soldier while he was in Afghanistan. Klintsevich added that the soldier, however, did not give out his name, spoke broken Russian and said that it was too late for him to leave Afghanistan.
Another Soviet soldier named Bakhretdin Khakimov who was left behind in Afghanistan chose to stay back in the country. Khakimov told AFP in 2015 that he was extremely wounded and it was the local Afghans who treated him and helped him. He eventually converted to Islam. "I stayed in Afghanistan because Afghans are very kind and hospitable people," AFP quoted Khakimov as saying.