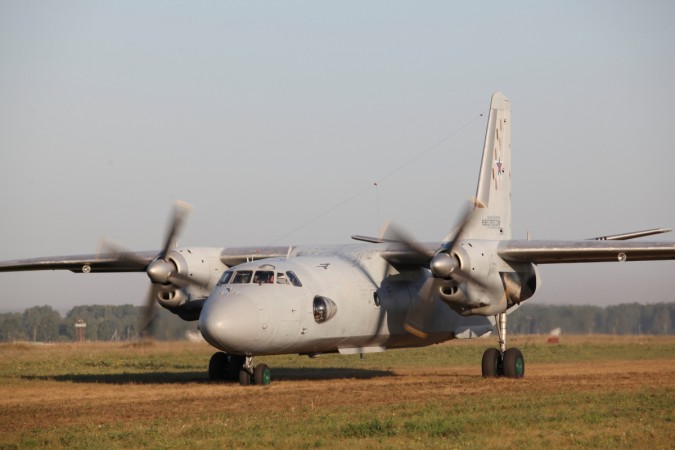 A Russian military transport plane crashed on landing at the Hmeimin air base in northwest Syria on Tuesday, March 6. All the 39 people on board – 33 passengers and six crew members – have died in the incident.
"The reason for the crash according to preliminary information could have been a technical fault," the Agence France-Presse quoted the ministry as saying. It also added that all the people on board were military personnel.
"Around 3pm, a Russian An-26 transport aircraft crashed while coming in for landing at the Khmeimim airbase. All those on board died," the ministry said in a statement and clarified that the plane had not come under fire.
Russian President Vladimir Putin was briefed about the crash and he expressed his condolences.
Security at the airbase and a naval facility in the region had been beefed after they witnessed a drone attack in January. But the drones were shot down before they could cause any damage, according to the Russian military's Facebook page.
In December 2016, a plane with the Russian military orchestra to Syria crashed in the Black Sea, and all the 92 on board had died in the incident.
Putin has backed Syrian dictator Bashar al-Assad's fight against the rebels and Khmeimim is one of the nation's key bases in Syria. Numerous personnel from the Russian forces were also deployed in the war-torn country and many casualties have been reported as well.
While Putin ordered "a significant part" of the contingent to withdraw, casualty figures continue to rise. Just last month, Syrian rebels had shot down a Russian plane and killed the pilot after he had ejected from the aircraft, reported the Daily Mail.