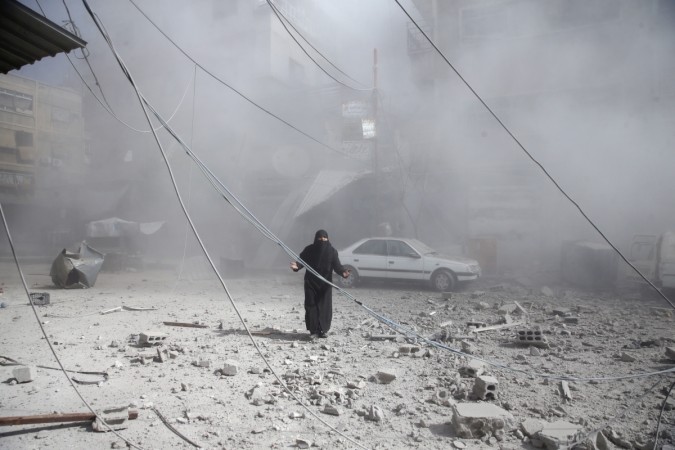 The civilians of the war-ravaged town of Ghouta in Eastern Syria are pleading for international attention after the pro-government forces backed by Russia, pounded the city in a relentless offensive. Over 250 people have reportedly been killed in the past 48 hours, according to Syrian Observatory for Human Rights.
As many as five people were reportedly killed and over 200 were left injured in the Damascus suburb held by the rebels on Wednesday (February 21) alone, in aerial strikes by pro-Assad forces.
In what is termed as one of the heaviest bombardments in the seven years of Syrian civil war, more than 60 children have reportedly lost their lives, according to BBC. Ghouta, which is home to over 400,000 people, was unfortunately at the receiving end of the pro-regime rockets and barrel bombs.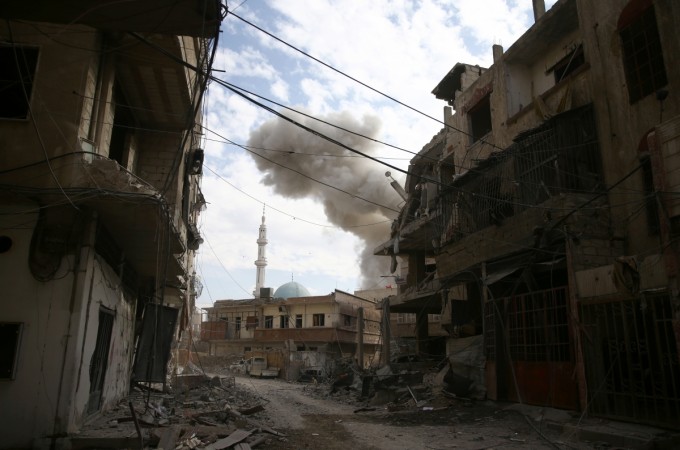 "It's very hard life here, it's a miserable life. We want the world to demonstrate credibility about human rights. We want the world to stop this crime against civilians in eastern Ghouta," a doctor from one of the targeted hospitals told ITV News.
The residents of the rebel-held Damascus suburb of Ghouta believe that the international community has given up hope and abandoned them at the conflict-stricken city with no food, medicine or shelter.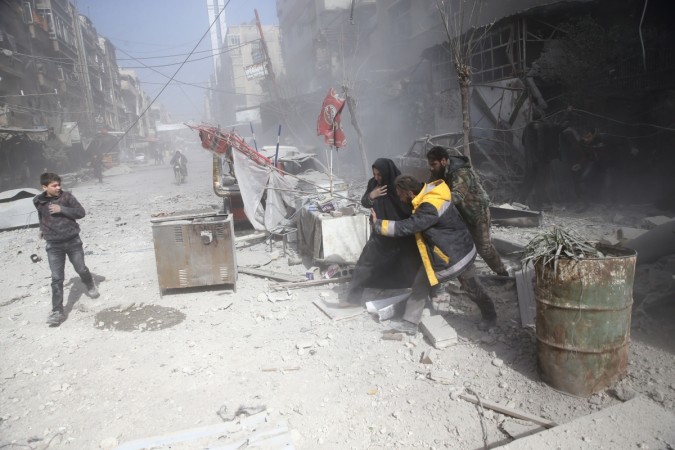 "They targeted everything: shops, markets, hospitals, schools, mosques, everything," Dr Bassam who works at a local hospital was quoted by BBC as saying. "I will treat someone - and after a day or two they come again, injured again."
Another resident told BBC, "The missiles and the mortars are dropping on us like rain".
The United Nations has called for a ceasefire so that the humanitarian aid can be provided to the residents and the wounded can be evacuated to safety. UN has even called the situation as "spiraling out of control".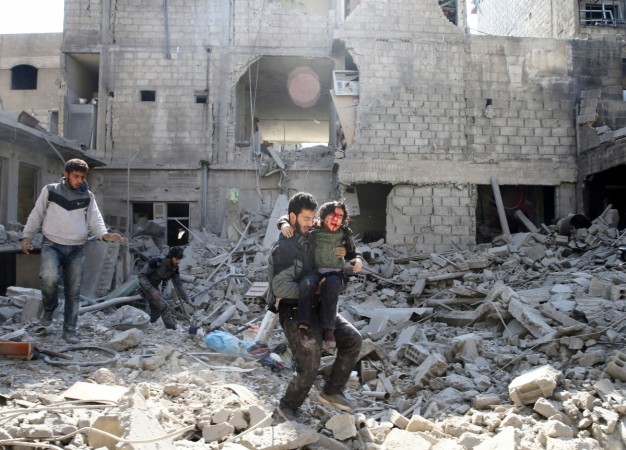 The daily barrage of attacks by the Assad-led government forces backed by Russian air strikes has bombed at least seven hospitals since Monday, reports said.The relentless bombing that wrought havoc seemed to be targeting mostly hospitals in Ghouta. Furthermore, two hospitals suspended all sort of medical operations and one hospital was also put out of service, according to reports.
UNICEF MENA (Middle East and North Africa) ran out of words as their official Twitter handle tweeted, "No words will do justice to the children killed, their mothers, their fathers and their loved ones. #RunningOutOfWords"