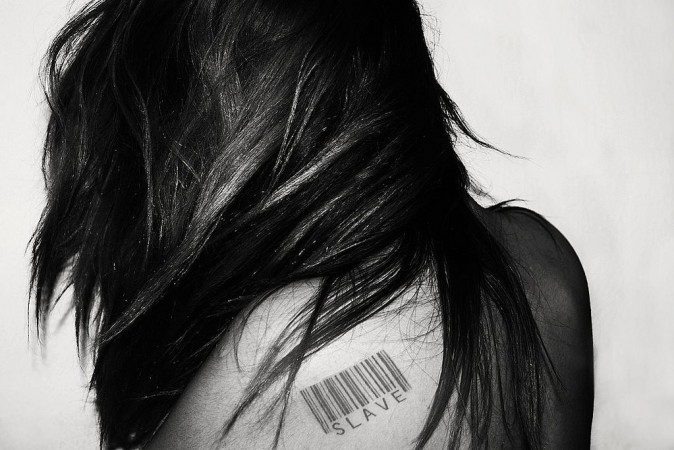 Russian police have arrested two beauty queens, who tried to sell an 18-year-old female student as a sex slave. Ksenia Starikova, 22, and Tatiana Petrova, 19, were allegedly selling the girl in the Middle Eastern country.
The two beauty pageant contestants were arrested at a Moscow airport after they clinched a deal with a buyer for £19,000 ($26,275). The two beauty queens convinced the girl that she has been hired as a nanny. However, they had planned to sell her into prostitution.
The 18-year-old would have been stripped of her passport, beaten, kidnapped and even forced into prostitution, Mail Online quoted Russia law enforcement sources as saying.
A video has emerged that shows Starikova and Petrova hiding their faces after they were arrested by police at the Domodedovo Airport. According to reports, Petrova was preparing to board a flight to Turkey with the victim.
Police planned a sting operation, posed as buyers and arrested Starikova after she received 1.5 million roubles (£19,000/ $26,275) at the airport. Starikova and Petrova have been charged with human trafficking and might face up to six years in prison if convicted.
According to the police, the women found a buyer for the teen student on social media. After striking a deal with him, they decided to take the victim to the Middle Eastern country.
The victim, who is said to be a student of foreign languages university in Moscow, hailed from Serpukhov near Moscow.
Starikova, who was a finalist in the Mrs Russia 2017 beauty contest, divorced her husband and is a single mother of a 14-month-old daughter. On the other hand, Petrova is a Russian-Bulgarian model. She even participated in the Top Russia International 2018 beauty contest and emerged as a finalist.