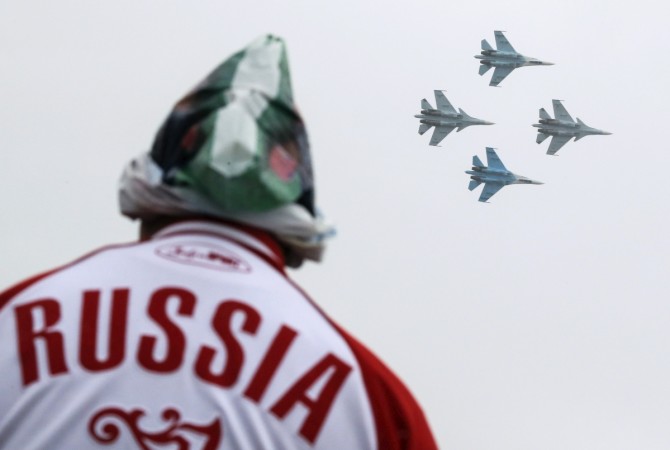 Russia has showcased a new Su-30SME, which NATO reports as Flanker-C, export variant fighter jet at the ongoing Singapore Airshow 2016.
This is the first time that the Su-30SME aircraft has been seen at an international show, TASS reported, citing a defence and industrial source.
"Its development aims to offer foreign customers a fighter jet equipped with a Russian-made avionics suite," the source added.
Su-30SME is a twin-seat multirole fighter that is the export variant of the Su-30SM, which is already in service with the Russian Air Force and the Kazak Air Force.
The Su-30SM was derived from Su-30MKI built for the Indian Air Force. It featured improvements in radar, communications and ejection-seat system. The export variant, Su-30SME, also features these improvements.
The Su-30MKI uses several French components including the avionics suite. The French components have been replaced them with Russian ones in Su-30SME.
The source further revealed that several countries in Southeast Asia, Middle East and North Africa had show interest in this aircraft. Iran could be the possible customer for Su-30SME, IHS Jane's 360 reported.
The Su-30SM fighters are air superiority fighters that can perform ground and surface attacks. The aircraft is highly manoeuvrable due to canards and thrust-vectoring features.