The intelligence heads of Pakistan, Iran, China, and Russia attended a conference in a bid to curb terrorism and root out Islamic State of Iraq and Syria (ISIS) from Afghanistan. The increasing presence of ISIS terrorists in Afghanistan prompted the representatives of the four nations to hold the meeting at the Pakistani capital of Islamabad on Friday, July 13.
Not just ISIS, but the prevailing situation in Afghanistan had even prompted the defence officials to work together to fight terrorism from "all other terrorist groups" as well, the Pakistani media outlet The Nation reported.
According to the statistics provided by a Russian intelligence agency, there are over 10,000 ISIS terrorists functioning in Afghanistan, especially with major presence felt in the eastern province of Nangarhar. However, the officials in Afghanistan claim that only 2,000 ISIS terrorists are active in their country.
The meeting also gave out vital information on the ISIS terrorists. It was reported that ISIS terrorists functioning in Afghanistan call themselves as Daesh-Khurasan and have been involved in carrying out the recent suicide bombing attacks in Pakistan, reports Press TV.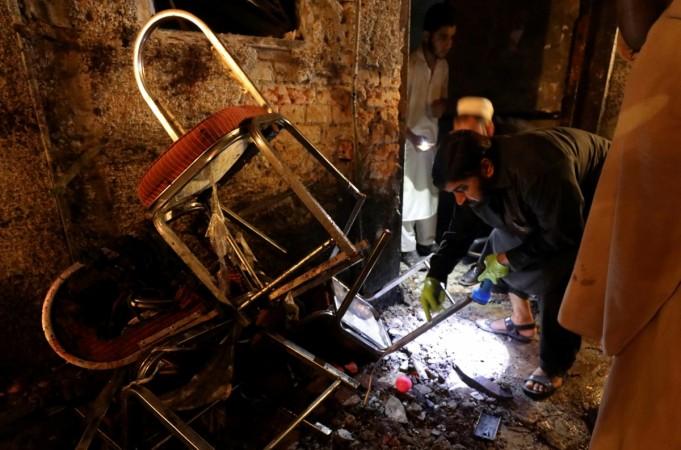 The group claimed responsibility for the suicide bombing attack that took place in an election rally in Pakistan's southwestern province of Baluchistan that killed 128 people on Friday.
This also prompted the defence heads to focus on mutual cooperation in restoring peace by eliminating terrorism from the region. Hence, the intelligence heads of Pakistan, Iran, China, and Russia have agreed to share vital information regarding the prevention of terrorists coming from Iraq and Syria into Afghanistan.
"The conference reached an understanding of the importance of coordinated steps to prevent the trickling of IS terrorists from Syria and Iraq to Afghanistan, where from they would pose risks for neighboring countries," Sergei Ivanov was quoted as saying Russian media outlet TASS.