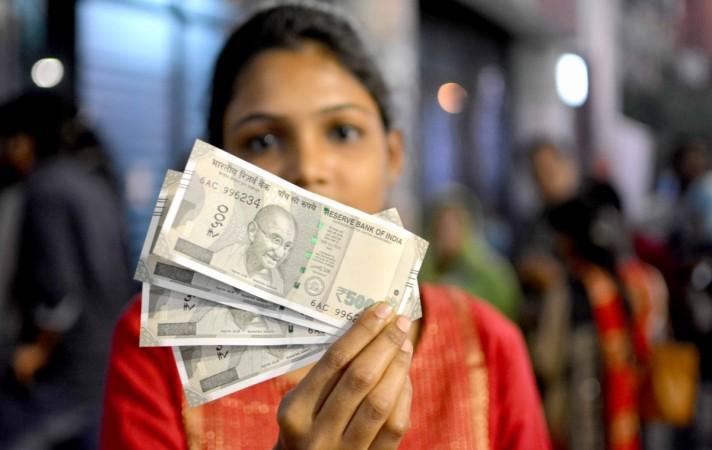 The Indian rupee hit a new all-time low of 71.37 per dollar on Tuesday, September 4 tracking a similar trend among its global peers and amid concerns of trade war escalation.
Rupee had recovered from an all-time low of 71 against US currency and strengthened by 23 paise to 70.77 against the US dollar in early trade at the interbank foreign exchange market Monday, September 3 amid robust growth data for the April-June quarter of current fiscal.
It opened at 71.24 per dollar on September 4, surpassing the previous low of 70.77 per dollar, at which it had closed on the previous day.
According to analysts, along with trade concerns, high crude oil prices and consistent outflow of foreign funds also weighed on the Indian currency. The crude oil prices in India are rising day by day and have hit an all-time record of Rs 86.24 per liter in Mumbai and Rs 79.15 a lite in Delhi. Prices in Delhi are the cheapest as compared to other metros and most state capitals due to lower sales tax or VAT.
The fall in investment in the home country and the outflow of money for foreign investment to seek the best return is depreciating the currency of the country. Analysts expect the rupee to hit the 72 level per dollar if the current situation persists.
(With inputs from IANS)