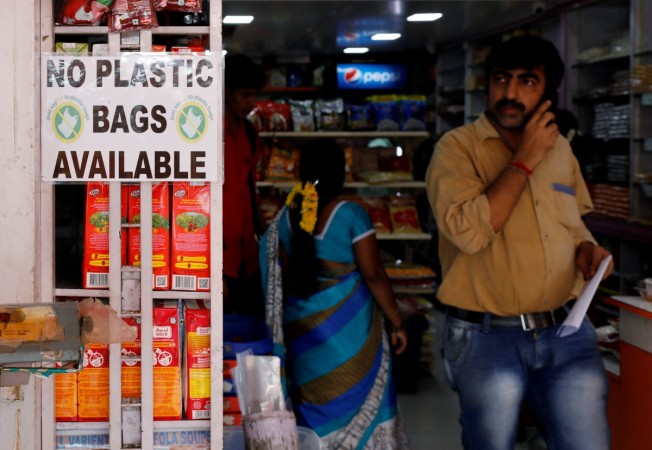 The Karnataka State Plastic Association (KSPA), related associations and industry workers on Friday, August 31 staged a protest against the state government's ban on plastic.
More than 500 people gathered at Freedom Park and demanded the immediate withdrawal of the ban which they claim is favouring large multi-national corporations. The protesters demanded that carry bags above 50 microns and plastic covers to deliver goods should be allowed.
"The ban, implemented in March 2016, has resulted in over 1,000 units being closed across the state and a loss of more than Rs 350 crore to the industry," V Vijaya Kumar, president of the association, told The Hindu. "However, they are allowing chips packets, shampoo sachets, biscuit packets and PET bottles, which contribute 90% of the plastic waste in the city. How is this fair," he asked during the protest.
The protesters had also claimed that the move resulted in a loss of one lakh jobs and Rs 20,000 crore, reports The Times of India. Pointing out that grocers have taken a massive hit because of the ban, C R Janardhan, senior vice president of Federation of Karnataka Chambers of Commerce and Industry, said that government should instead focus on how to use plastic so that it does not harm the environment.
Ramesh Jain from Garment Industry Association told The Times of India, "We deal in silk clothes and sarees most of the time. How can we keep our products safe without plastic bags?"
Karnataka State Pollution Control Board chairperson Lakshman, who is also in the committee to steer the implementation of the plastic ban, said there was no question about rethinking the ban. On continuing plastics in integrated packaging material, he said, "Unlike retail plastics, it is the responsibility of the vendors of plastic packages to ensure it is recycled. This has to be complied with, and we will need time for its implementation," he said.