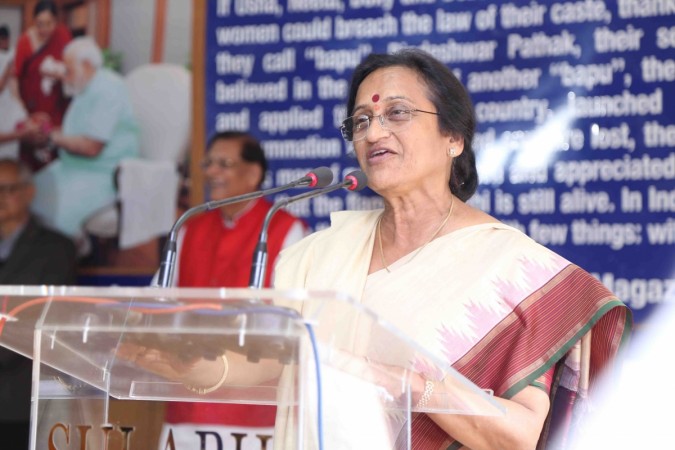 Rumours surfaced on Monday that Rita Bahuguna Joshi — daughter of former Uttar Pradesh chief minister Hemwati Nandan Bahuguna and sister of current Uttarakhand Chief Minister Vijay Bahuguna — may quit the Congress to join the BJP ahead of the Uttar Pradesh Assembly elections, sending both parties as well as political observers into a tizzy. It could even affect the Samajwadi Party (SP), which could be headed for a father vs son fight.
Joshi is a controversial figure, to say the least, and her induction into the BJP was being viewed by many as a political move that might benefit the saffron party in the UP elections, but harm it much more in the long run. And Twitterati was more than vocal in expressing this opinion, even as there was no formal confirmation of this, either from the political parties or Joshi herself.
Joshi has been in the eye of the storm for a number of reasons, not the least of which was her statement on rape made about Mayawati in 2009, for which she had had to spend a few days in jail. Back then, when the Mayawati-led Bahujan Samaj Party was in power, there had been a spate of crimes against women — especially rape — in the state. That trend continues even under the Samajwadi Party, with raped women even attacked for seeking justice.
Speaking on the topic, Joshi had pointed out that some women had been given a mere Rs 25,000 as compensation for rape, even as some of the cases dragged. She had said that the raped women should "throw the money at Mayawati's face and tell her 'you should also be raped and I will give you Rs 1 crore'"
Local reports say Joshi may have taken the decision to quit the Congress after she saw the appointment of former Delhi chief minister Sheila Dikshit as the party's chief ministerial candidate for UP as she being sidelined both within the state and the party.
However, whether she is actually joining the BJP is still a question, with local Congress leaders saying they do not have knowledge of the move and local BJP leaders saying a decision on the matter would be taken by the party top brass.