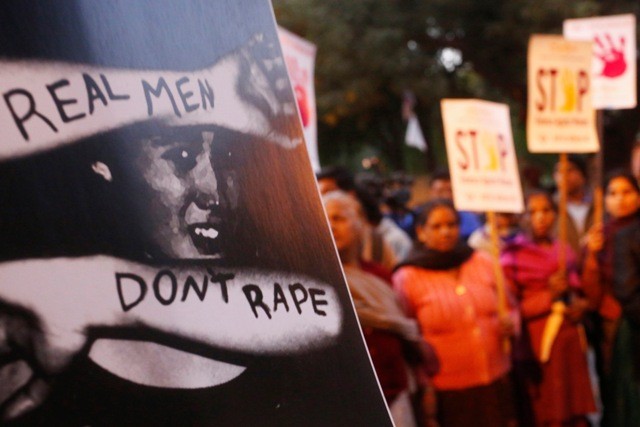 A gangrape victim was on Sunday attacked with acid by four men who assaulted her after she refused to drop rape charges against them, an FIR filed by the police on the complaint of the woman and her husband stated.
The 30-year-old victim suffered burn injuries on her face and neck and is currently undergoing treatment at a district hospital.
The woman's husband alleged that the gang-rape happened on August 9 but the FIR was lodged only on September 2 after a local court ordered the police to do so. He also said that the police had accused his wife of levelling false charges against the men. The acid attack took place within the City Kotwali police station area, he added.
He also said that he and his wife, the victim, were working in the field when the accused came and threatened them to withdraw the case. However, they threw acid on the woman when the couple refused to drop the case.
"They tied my husband to a tree and threw acid on me. They raped me earlier and when I complained, they started troubling us," the victim told ANI.
"The victim has said that the accused were pressuring her to withdraw the case. When she refused, they poured acid on her, causing burns on her face and neck," Bulandshahr's Superintendent of Police (City) Maan Singh Chauhan was quoted by the Indian Express as saying.
Chauhan added that "we have registered a complaint against people who raped her and will provide full protection to victim. Investigation is underway." The accused are still absconding.
The SP identified three of the accused as Surjeet, Paramjeet and Veerpal while the fourth is yet to be identified.
UP: Woman attacked with acid after she levelled rape charges against two men in Bulandshahr. pic.twitter.com/PRTnLEsQYo

— ANI UP (@ANINewsUP) September 27, 2016
We've registered a complaint against people who raped her & will provide full protection to victim. Investigation is underway: Man Singh, SP pic.twitter.com/LtZjNTsgvg — ANI UP (@ANINewsUP) September 27, 2016