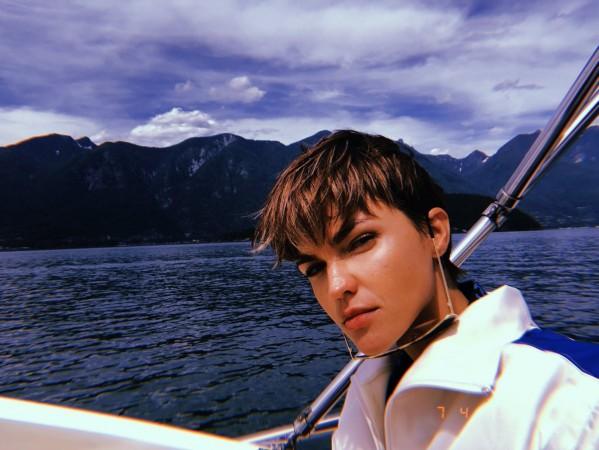 There aren't many spoilers on the much-awaited TV show Batwoman considering the project is still in development. However, the first glimpse of what's to come can be witnessed via the Arrowverse crossover event.
Ruby Rose, who has been cast as the Batwoman, is over the moon and is extremely emotional on being at the helm of the TV show. The role is even more special because Rose gets to play what she is in real life – an out lesbian.
"I feel like the reason I kept getting so emotional is because growing up watching TV, I never saw somebody that I identified with, let alone a superhero," Ruby said on the Tonight Show with Jimmy Fallon.
She believes being cast as the Batwoman will give her an opportunity not only to be this larger-than-life saviour onscreen but also to help real people in need.
"Not only can kids watch this growing up and relate to it and feel empowered and think that they can be a superhero, but also I can go in and do these things like visiting hospitals and kids and people in need. It's an amazing opportunity," The Meg actress further added.
Meanwhile, the Warner Bros. Television and Berlanti Productions are developing the show, which is scheduled for a 2019 release, TV Line reported. Caroline Dries of The Vampire Diaries fame will be writing the plot with Greg Berlanti, Sarah Schechter and Geoff Johns as executive producers.
What to expect from the show?
Kate Kane a.ka Batwoman is a highly-trained street fighter and will be seen cleansing the city of Gotham, one criminal at a time. This would be a positive representation of the LGBTQ+ community and would speak volumes in terms of inclusivity.
However, will she be the hero that everyone hopes she'd be? Like all superheroes, Kane has her own set of demons to fight. If and when she is able to overcome, will she become fully invested in saving lives? Only time will tell.
Trivia time
The makers are following a pattern here. The Flash came in a year after Arrow hit the TV screens. Barry Allen was introduced in a crossover episode. Similarly, Batwoman will fight evil in the crossover episode scheduled for release in December. It worked well for The Flash, let's hope it does for Batwoman as well.