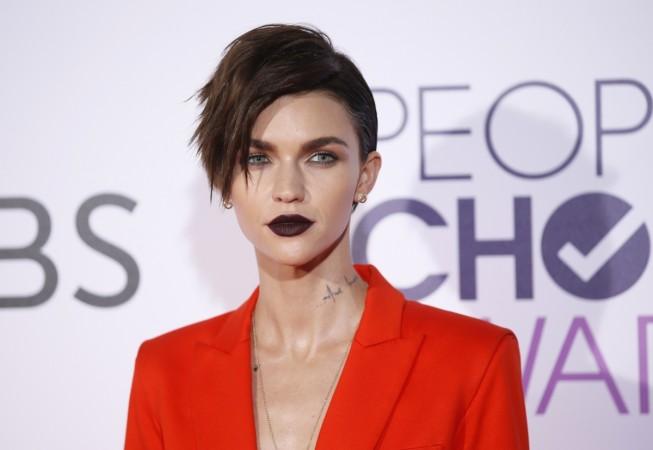 Australian actress Ruby Rose has come out in support of Disney's Beauty and the Beast, which has been criticised for the first gay scene. Ruby posted a photo on her Instagram profile that shows her leaning towards girlfriend Jessica Origliasso to lock lips.
Also Read: Beauty and the Beast: Here's why kids under 16 are not allowed to watch the Emma Watson-starrer in Russia
In the photo, Jessica is topless and covered in glitter, while Ruby is wearing a white denim jacket with a tartan top and a black cap. Ruby compared her kissing photo to Beauty and the Beast gay scene and wrote, "BEAUTY AND THE BEAST... this was that gay scene everyone has been talking about."
Ruby posted the photo in support of Disney's live-action movie. The film has received criticism from several parts of the world for featuring a gay scene. In Russia, children under the age of 16 are banned from watching the movie in theatres. The most-talked about scene features Josh Gad, who plays the character of LeFou -- the sidekick to villain Gaston (played by Luke Evans).
The xXx: The Return of Xander Cage actress has received support from her fans for posting the photo. "Gay or not. I think it's stupid that they put even one thought into banning it. It's not like it's gonna make you gay if you watch it," one user said.
"One of @rubyrose's most liked pictures already............and we can see why. Love is love," another user commented.
"Happy woman's day .. thanks for making each of us decide to be free to whom we love are public figure and example that love of the same sex is not a mistake but the mistake is that you are banned and you hurt yourself same," another user commented.