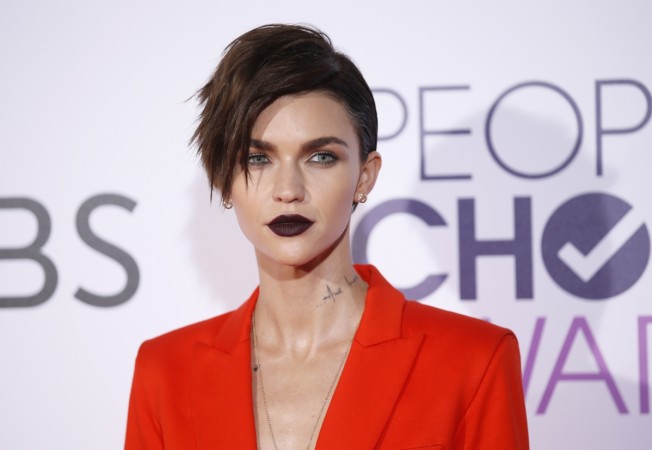 Batwoman star Ruby Rose has responded to her ex Jessica Origliasso who accused her of harassment.
The whole tiff between the two of them reportedly started after Origliasso posted a picture of her kissing her new girlfriend, Kai Carlton at Lisa Origliasso—her sister's wedding, reports UsMagazine.
Rose reportedly replied to the Instagram post with just the word, "congrats, happy for you both" with a few confetti emojis following it. Origliasso, it seems, did not take this remark from her ex lightly and lashed out at her on the Instagram post.
"I have requested you not contact me for over 4months now," she replied to Rose's comment. She then went on to lay out accusations, saying that she did not contact Rose for a long time and that she too should not try to speak with her.
"You have been given my grace of being ignored on every other private platform, so the fact that you continue to ignore this here publicly under the guise of wishing me well, is continued harassment," wrote Origliasso.
Rose, who saw that she was not welcome to speak with or even try to contact her in any way responded to the comment with a simple, "That is news to me, copy that. Good vibes only."
Rose did not make any mention or address the "continued harassment" remark but did deny that Origliasso has asked her not to try and speak with her.
The report does mention that Rose and Origliasso went through a public breakup earlier this year in April after being in a relationship for two years. In an Instagram post at the time, "I've shared the past two years learning and sharing my life with an amazing human being," Rose wrote, "An experience for which I am very blessed. Break ups are always incredibly hard on the people involved but I can only be grateful for the experiences shared."
"It's with a heavy heart to share that Jess and I parted ways a few months ago. We still love each other very much, and I will always support her and be her biggest advocate." Rose and Origliasso reportedly started dating after she appeared in The Veronicas' music video "On Your Side", which Ruby Rose wrote and directed.