Nestle has launched the world's first ever chocolate made from ruby cacao. It is pink in colour and has a fruity flavour.
Here's how the manufacturer described its new flavour for KitKat:
Ruby chocolate is made from carefully-selected cacao beans called Ruby cacao. It is characterized by the natural pink colour achieved without artificial colouring, and the fruity flavour reminiscent of berries.
Ruby chocolate is different from milk, bitter and white chocolates. It is a completely new chocolate without artificial colouring. With its distinctive flavour and mild sweetness, it provides a refreshing taste, according to the official website for Nestle Japan.
Also read Worried that chocolate will be extinct? Here's why it is not a cause of concern, yet!
The new flavour has been launched in the stores of Japan and South Korea on Friday, January 19. Chocolate lovers in the US, Hong Kong, Macau, France, Italy, England, Germany, Belgium, Switzerland can also try out the new flavour by purchasing it online. The new KitKat flavour will cost 400 yen (US$3.60 and Rs 230).
The sublime ruby from KitKat Chocolatory is being developed by popular Japanese pastry chef Yasumasa Takagi. It was unveiled by Swiss Chocolatory Barry Callebaut in September.
"Buzz around the ruby-chocolate products should boost demand for its entire range of KitKats. The unique flavor gives it a differentiated product to support its premiumization push," Fortune quoted Thomas Jastrzab, a Hong Kong-based analyst at Bloomberg Intelligence.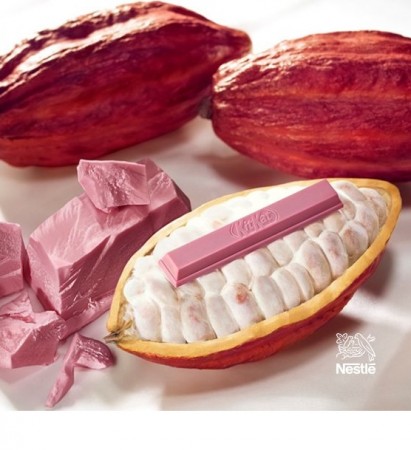 Ruby chocolate is the latest flavour of KitKat being launched in Japan and the prime reason for it is reportedly the brand's popularity in the country.
"Japan is the market that has made KitKat so iconic in terms of all the different flavors they've developed. This makes Japan the ideal market to go with this news, and KitKat is a brand that's modern and connects well with millennials, so it's the right brand to put the first ruby chocolate in the world," Sandra Martinez, Nestle's global head of confectionery, said in an interview.
The country has over 300 different KitKat flavours, including cherry blossom, wasabi and sushi.