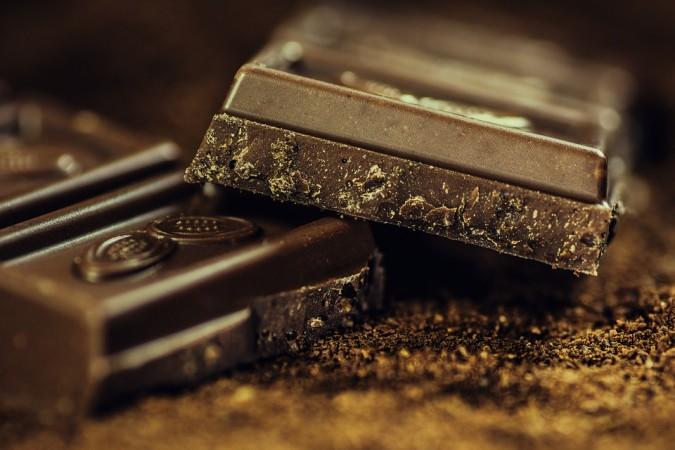 A new study has revealed that eating minimally-processed dark chocolate five times a week curbs the risk of heart attacks in overweight people.
The research found that overweight people consuming chocolates five times weekly would stay away from coronary artery diseases (CADs), which include heart attack and are potentially dangerous.
ALSO READ: Man from Arizona gets rid of blocked nose by masturbating!
Overweight people who don't eat chocolates were found to be more prone to the risk of CADs, as per the new study.
Minimally-processed dark chocolate had been linked to improved heart health, according to a previously conducted research. Minimally processed chocolates have antioxidants and flavanols which:
Protect the heart from bad cholesterol or low-density lipoprotein (LDL)
Improve blood flow
Prevent blots in the arteries
Lower blood pressure
ALSO READ: Asgardia nanosat launched: 7 things to know about the first independent 'space nation' [Watch Video]
About the research
Researchers from VA Boston Healthcare System carried out a study for 2.5 years, in which they analysed 148,465 US veterans who had taken part in the Million Veteran Programme, which examines their health overtime, a Daily Mail report said.
The participants usually were people of average age 64, and 90 percent of them were men. The participants did not have CADs at the beginning of the research.
ALSO READ: Mysterious UFO sighted hovering over American Navy Base
The researchers asked the participants how often they consumed 28 grams of milk or dark chocolate without topping them with nuts or any other extra flavouring.
Around 4,055 researchers out of the lot faced CAD-related events during the research period.
ALSO READ: From better sex to weight loss, these are 7 amazing benefits of beetroot!
Conclusion of the research:
The researchers concluded that overweight people not consuming minimally processed dark chocolate at all were at a greater risk of heart attack and CAD-related events, and those who did were at the least risk to suffer from it.
The health benefits of minimally-processed dark chocolate were not seen in people who were underweight or had a healthy BMI, the study revealed.
US researchers speculate the reason behind this is the small impact on health by chocolate; hence it aids only people who are at a greater risk of CADs.