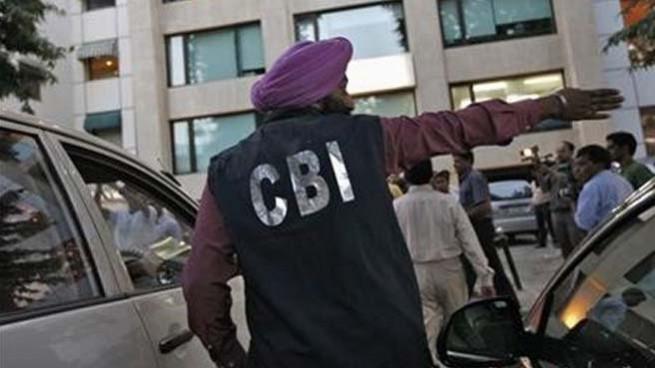 Central Bureau of Investigation (CBI) has sought the help of Interpol in Nigeria to trace the whereabouts of fugitive Nitin Sandesara, who is the chief of Gujarat-based Sterling Biotech and the main accused in a Rs 5,300 crore banking fraud.
The move comes after the reports emerged that Sandesara along with his family members, some of whom are also accused in the scam, fled from the United Arab Emirates to Nigeria, a country with which India doesn't have an extradition treaty.
CBI has admitted that it has no clue about the present location of Sandesara or his family members and it approached Interpol authorities in Nigeria after it came across the news.
Following are the facts of the case
CBI alleges that Sterling Biotech took loans of over Rs 5,000-crore from a consortium of banks led by Andhra Bank which have turned into non-performing assets (NPA).
In the FIR, the total pending dues of the group companies are pegged at Rs 5,383 crore as on December 31, 2016.
In October 2017, CBI booked Sterling Biotech, its directors Chetan Jayantilal Sandesara, Dipti Chetan Sandesara, Rajbhushan Omprakash Dixit, Nitin Jayantilal Sandesara and Vilas Joshi, chartered accountant Hemant Hathi, former director of Andhra Bank Anup Garg and other unidentified people.
The FIR alleges that the directors of the company conspired with the company's chartered accountant and falsified records of the company pertaining to investments in capital assets, production and turnover.
This was done using various entities based in the country and as well as abroad, says the FIR.
CBI has booked all the accused for criminal conspiracy, cheating, forgery and corruption among other charges.
CBI alleges that the company prepared false and fabricated documents and manipulated balance sheets to get loans which were diverted for personal use.
CBI booked the company in August 2017 for allegedly bribing senior income tax officials.
On June 28, 2011, the income tax department raided 25 premises belonging to the company during which a diary containing hand-written records of financial transactions was found.
The FIR alleges that some of the names mentioned were appended with references such as IT or commissioner etc.
The CBI FIR alleges that to falsely represent the market capitalisation of the group, shares in name of non-promoters in India and abroad were held by the directors themselves and concealed from banks and this was clearly done to cheat banks.
The directors signed false documents with the intention to impress upon banks to sanction and release credit limits, says the CBI FIR.
Manipulation was substantial in three areas – reporting of turnover of companies; reporting of investments in capital goods (fixed assets) and taxes to be paid on the manipulated turnover, says the CBI FIR.