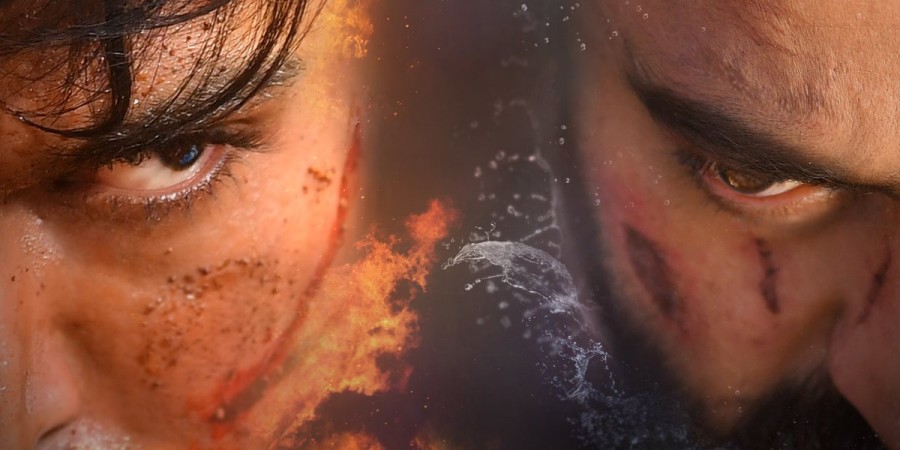 Director SS Rajamouli has finally cleared air sourrounding the story of RRR, the roles of Jr NTR, Ram Charan, Alia Bhatt, Ajay Devgn, Samuthikarani, Daisy Edgar Jones and the release date of the movie.
Addressing the media, SS Rajamouli said, "Alluri Sitarama Raju, who was born in 1924, started guerrilla war against Britishers. Along with his followers, he raided police stations, stole guns and ammunition and killed several British army officers. On the other hand, Komaram Bheem faught against Britishers in the similar way Alluri Sitarama Raju"
SS Rajamouli added, "Both of them started their almost during the same time, but they did know each her. If they had knew each other and joined hands with each other, their fight could have been even stronger. This is the story of my movie RRR and it is going to be a fictitious story based on Komaram Bheem and Alluri Sitarama Raju."
SS Rajamouli revealed that RRR is the final title and it will be the same in all the languages. The makers tweeted, "It's CONFIRMED! The official title of @RRRmovie, same as the working title "RRR" for all the languages. "
Bollywood superstar Ajay Devgn and Tamil actor Samuthikarani are playing important roles in RRR. The film unit tweeted, ".@ajaydevgn Sir, we are grateful to have you on the board. It's a pleasure that you play a prominent role in the film. Can't wait! #RRRPressMeet #RRR . @thondankani Sir, glad to have you play an eminent role in the film. Had a great time working with you in the first schedule... #RRRPressMeet #RRR
Talking about female leads, SS Rajamouli confirmed that Bollywood actress Alia Bhatt and Hollywood girl Daisy Edgar Jones are playing the feamle leads opposite Jr NTR and Ram Charan in RRR. This movie will mark their debut in the Telugu film industry.
The makers tweeted, "Welcome aboard, @aliaa08! We are glad to have you play the female lead in our film. Happy Birthday in advance and hope you will have a wonderful journey with us..:) #RRRPressMeet Welcome, @DaisyEdgarJones to the Indian Cinema! Happy to have you play the female lead in our film. Looking forward to shooting with us! #RRRPressMeet #RRR"
The director released the first look of RRR and announced that the movie would hit the screens on July 30, 2020. The producers tweeted, "July 30th, 2020... RRR... In theatres, Worldwide!!!In Telugu, Tamil, Hindi, Malayalam and other Indian languages simultaneously. An @ssrajamouli Film..."
Click the following video to watch the live streaming of RRR movie press meet.
SS Rajamouli is known for his unique promotion strategy of keeping the details of his films under wrap, which will lead to speculations and more buzz in the media. He was at it for RRR and a lot of rumours were made about lead actresses, cast and crew, story, characterization, title and its release.
The Baahubali director is apparently in a mood to clear the air surrounding the movie RRR, as he is holding a press meet to address all the rumour mongers. The makers posted on the Twitter page of the film on March 12, "Team #RRR will be interacting with the media on 14th March in Hyderabad... @ssrajamouli @tarak9999 #RamCharan @dvvmovies @RRRMovie"
The makers of RRR announced this press meet will be live streamed on the official YouTube channel of DVV Entertainment. They tweeted, "#RRRPressMeet today at 11:30 AM. Confirmations... Announcements... & Watch it live here..."
Many people are curious to know what SS Rajamouli will announce at the press meet of RRR on Thursday. PRO-turned-producer Mahesh S Koneru tweeted, "#RRR Press meet tomorrow .. what's the agenda ? Name ? Date ? Cast and Crew ? Hmmm :) ;)"
A Twitter handle Lab Reports (@Inside_Infos), which often leaks inside information, tweeted, "Movie support casting, Lead actresses, Release date to be announced by the team at a press meet. #RrR"
However, the team of RRR Movie kick-started its second schedule on January 20. The makers tweeted, "Back on the sets! The second schedule starts, today. #RRR"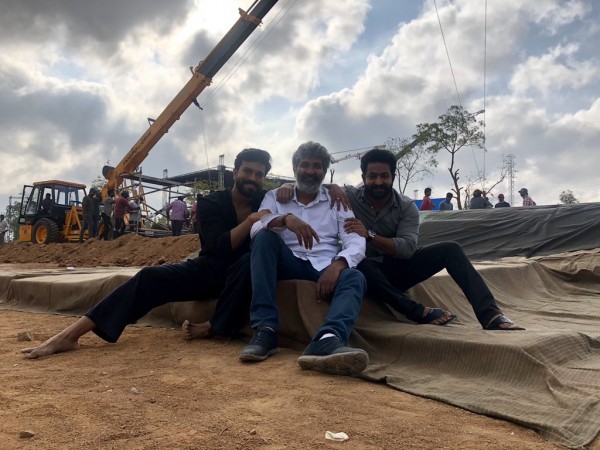 Baahubali cinematographer KK Senthil Kumar tweeted, "One of the first films in India to be Shot on Arri #AlexaLF and Arri #SignaturePrime Lens. @ARRIChannel @RRRMovie. Starting our 2nd Schedule Today. @DVVMovies @tarak9999 @ssrajamouli #RamCharan"
MM Keeravani, who composed music for Baahubali film series, recently announced that he has started scoring music for RRR, while Suddala Ashokteja writes lyrics for it. The music directed tweeted on March 8, "RRR updates- Music sittings are happening at Aluminium Factory. Suddala Ashokteja garu started writing lyrics for RRR. He is amazingly fast and at the same time brilliant "
Raja Koduri tweeted on February 12, "Several VFX pioneers were recognized by Paul during his light stage award acceptance - including @srinivas_mohan of @BaahubaliMovie and now working on @RRRMovie with @ssrajamouli"