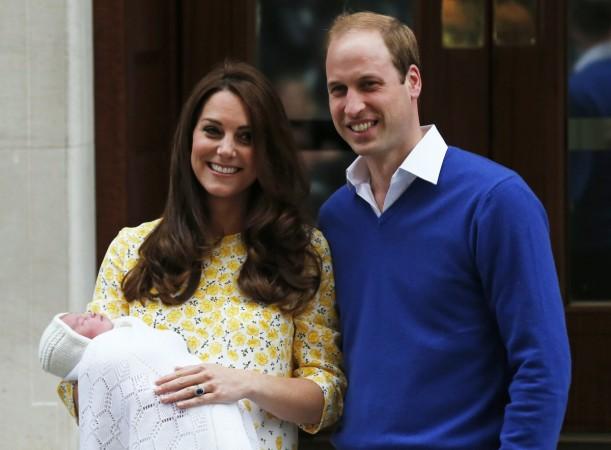 The name of Duchess Kate Middleton and Prince William's second child has been announced to be Charlotte Elizabeth Diana.
After the wait for the Royal baby's arrival is over and her gender revealed, fans of the British Monarchy have been restless to hear the name of Prince George's younger sister.
Although Kate Middleton and Prince William had decided on a name early on, the father wanted to tell grandmother Queen Elizabeth II in person before announcing it to the world.
Although the protocol does not require the monarch to be consulted before giving a name to the newborn baby, William, who has reportedly grown closer to his grandmother in recent years, wanted to reveal it to her when they meet her in Sandringham.
According to Daily Mail, the front-runners in the name for the day-old princess were Charlotte and Alice, along with a slight inclination towards Olivia.
Prince Harry, who is also uncle to the new royal baby's elder brother Prince George, said that he is absolutely besotted with the little girl. He is yet to meet her, because he is on a month-long placement with the army in Australia. "She is absolutely beautiful. I can't wait to meet her," he said.
The princess' birth was announced in a statement released by Kensington Palace shortly after 11.00 am on Saturday morning, after which it was posted on the Royal Palace's official twitter page: "'Her Royal Highness The Duchess of Cambridge was safely delivered of a daughter at 8.34 am," it read.