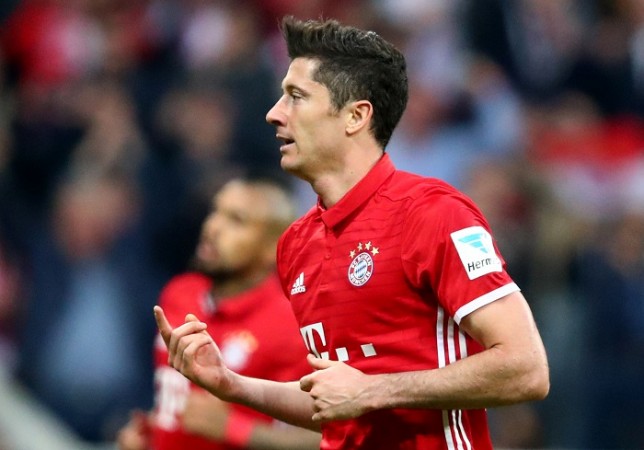 Brazil legend Ronaldo has lavished praise on Bayern Munich's squad, saying the Bundesliga leaders have a stronger set of players at their disposal than reigning world champions Germany.
The two-time World Cup winner bestowed particular praise on Bayern forwards Robert Lewandowski and Thomas Muller, who have scored 29 league goals between them this season.
Bayern hold a 20-point lead over Schalke at the top of the Bundesliga standings and are well on their way to clinching a sixth successive German league title.
"Robert Lewandowski is a very quick player, and that's good for them," Ronaldo was quoted as saying by the Bundesliga's official website.
Poland international Lewandowski scored a hat-trick in Bayern's 6-0 win over Hamburg on March 10 to take his goal tally for the Bavarian club to 142 goals, making him the highest scoring foreign player in the club's history.
"Bayern have an extraordinary squad," Ronaldo added. "They're currently stronger than the German national team.
"I like players who score goals. That's why I also like Thomas Muller very much. He moves a lot, is often in the right place, and has a strong instinct about where to move and what to do."
Ronaldo praised the way Germany mold their footballers from a young age to play for the national team and said the world champions would be among the favorites for this summer's World Cup in Russia.
"German football does one thing particularly well," he said. "They train players from a very early age and give them a chance to play. That's also true with the national team.
"I think Brazil also have a good chance to win [the World Cup] again," Ronaldo added. "Even if Neymar is injured and we have to wait and see when he gets fit.
"Germany are also favorites – the defending champions and always able to put on a great performance."