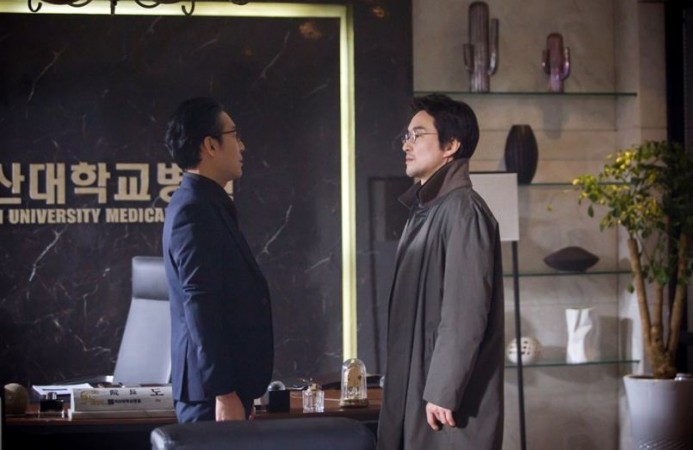 Romantic Doctor Teacher Kim fans may finally get to watch the happy ending for Kim Sa-bu (Teacher Kim) a.k.a Boo Yong-joo in episode 20. The finale is scheduled to air on SBS next Monday, January 16, at 10pm KST.
Romantic Doctor Teacher Kim finale spoilers; SBS to air special episode on January 17
It is always the evidence that determines the truth and the male protagonist did not have enough data to prove his innocence in the past. But the tabloid journalist managed to gather some documents that could help him expose the dark side of Do Yoon-wan to the world.
In episode 19, the President of Geodae Hospital took the credits for successfully conducting the heart transplant of Chairman Shin. The antagonist then arranged a special congratulatory party for the young surgeons of Doldam Hospital, including Kang Dong-joo, Yoon Seo-jung and Do In-bum.
Although Han Suk-kyu's character was not invited for the event, he decided to attend it and also carried the documents with him. It will be the right time for him to expose his rival to the world as several media representatives will be reporting it live through various broadcasting networks.
Will Boo Yong-joo, with the help of his loyal staff members in Doldam Hospital, end an era of injustice and inequality, wherein the patents were discriminated based on how much money they had?
Since SBS is yet to release the trailer and promotional photos for Romantic Doctor Teacher Kim episode 20, we will have to wait for couple of days to know more about it. Until then, they can catch up with the previous episodes of the Korean mini-series online here.
Meanwhile, the dream of Kim Sa-bu to convert the country-side hospital into a trauma centre will probably come true. After spending some time in the hospital, Chairman Shin understood that it's worth investing in something that has more to do with humanity than profit.
Click here to watch Romantic Doctor Teacher Kim episode 20 live online on SBS next Monday at 10pm KST. The finale will also be available online here.