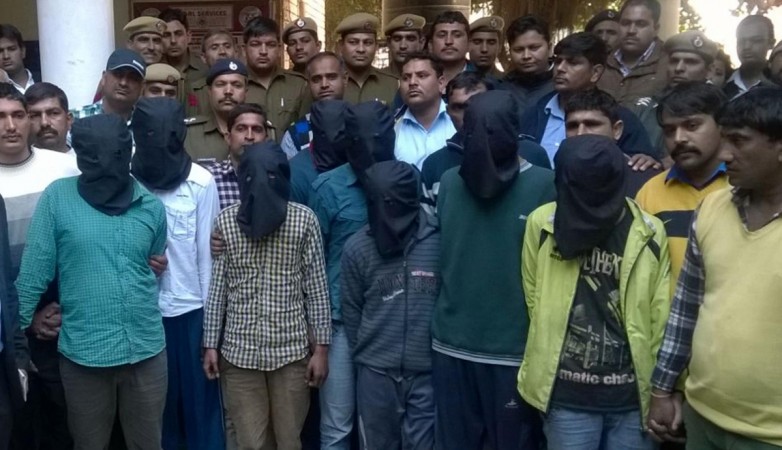 A special investigation team (SIT) exonerated the five people accused of gang-raping a Dalit girl from Rohtak for the second time in three years on Monday.
The judicial magistrate first class (JMFC) ordered the release of the accused and fixed October 29 as the next date of hearing after the SIT submitted its discharge report.
"SIT had moved the application for the discharge after receiving all the reports, including the DNA samples and forensic reports," Rakesh Arya, Rohtak superintendent of police (SP), was quoted as saying by the Times of India. He added that all the five were found to be innocent during the course of the investigations.
The accused -- identified as Sandeep Hooda and Pramod of Rohtak, and Jagmohan, Sandeep Kumar and Amit -- were arrested in July on the charges of gang-rape of a Dalit girl.
"I came out of college and there were those very five men in the car. Three were inside and two of them were outside," the woman was quoted as saying by NDTV at the time.
They allegedly forced her to enter the car, administered a drug that knocked her unconscious, and then raped her in that condition, she said, adding that they then threw her in the bushes in the Sukhpura Chowk area. She was rushed to Post Graduate Institute of Medical Sciences (PGIMS), Rohtak.
The woman was reportedly first raped by the men when she was 17 and lived with her family in Bhiwani in the state. Her family later moved to Rohtak after the incident, as they were being intimidated by the five men and their families. "We used to live in Bhiwani before. After the incident we fled to Rohtak to save ourselves from these men. I wanted to educate my children," her mother was quoted saying to NDTV.
The Rohtak police constituted an SIT to look into the July 13 incident.
The SIT arrested Hooda and Pramod as the two were last seen with the victim in a hotel of Rohtak. Sources said the police had got hold of the CCTV footage from the hotel. Both Hooda and Pramod were not named by the victim in her complaint to the police. The girl and the accused were subjected to DNA examination. In a report received last month, the samples tested negative.