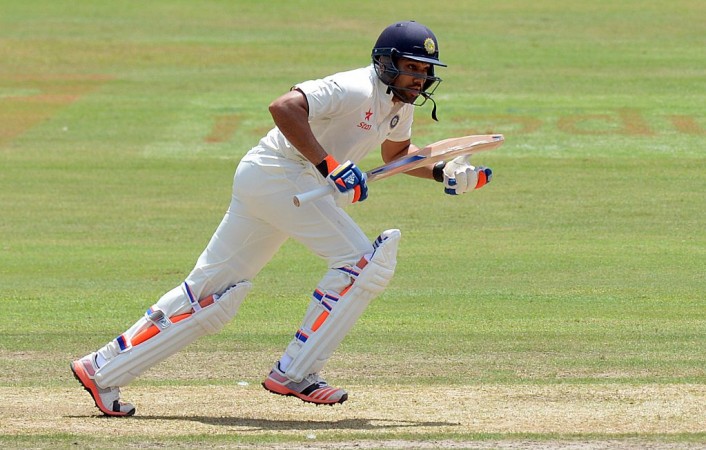 India opener Rohit Sharma has said Virat Kohli's team will not settle for anything less than a win during the upcoming three-Test tour of South Africa, starting January 5, 2018, in Cape Town.
India, the top-ranked Test team in the world, will take on the second-ranked hosts in what will be their first major overseas tour since the 2014-15 trip to Australia.
The Asian giants, who thrashed top teams — including South Africa, England, New Zealand and Australia — in the last couple of home seasons, are expected to face a stiff challenge in South Africa.
Also read: Kohli will definitely come to South Africa trying to make history, says AB de Villiers
Notably, India have not a won a series yet in South Africa and were beaten 1-0 the last time they toured the Rainbow Nation in 2013-14.
However, there is a lot of optimism surrounding India's chances this time, given the way Kohli and Co have dominated the rest of the pack in the recent past.
Former cricketers have shed light on the impressive balance, stressing on the availability of an all-rounder in Hardik Pandya and the improved pace battery.
"Our team, with the kind of cricket we have been playing for the last few years, will be a force to reckon with. We want to go there to win and not settle for a draw," Rohit told Aaj Tak.
He added: "Can't win thinking of a draw, not even of drawing the last two games after winning the first Test. We have to win everything.
"The last time we went to South Africa, we had an opportunity to win the series but things didn't work out. The first Test ended in a draw and we made a mess of the second Test after being in a strong position."
Ravi Shastri talks about India's chances in South Africa
Head coach Ravi Shastri has been vocal about his team's chances in the upcoming tour. Known for his no-nonsense attitude, the former India captain played a huge role in transforming the attitude of the Indian team after he took over as team director in 2014.
Under Shastri, India lost the 2014-15 Test series in Australia 2-0, but the aggressive intent from the team was there to be seen.
The 55-year-old, who will now lead the team to what is expected to be one of their sternest tests in recent times, has backed his wards and said the upcoming tour is an "opportunity" to do "something special".
"Now where South Africa is different is that we have never won a series in South Africa and therein lies a massive opportunity for the team to do something special," Shastri told India Today.
He added: "The belief is there and we will treat South Africa like we have treated every other opposition. There will be respect but we will go there to play to win."