French Open tournament director Guy Forget has opined that Roger Federer's continued absence from French Open has not had any financial impact on the clay-court Grand Slam.
The former French Davis Cupper added that the product works well without the 20-time Grand Slam champion, citing the packed stands at Roland Garros. However, he conceded the absence of buzz that a Federer-Rafael Nadal final would generate.
"On a media level, obviously, a Nadal-Federer final would still create a buzz in Paris. But grounds are packed. The product works without Federer," Forget was quoted as saying by The Week.
"On an audience level, his absence hasn't changed anything. From a financial point of view, you sign long-time contracts, including TV rights," he added.
So I want to say that Federer's absence hasn't impacted the French Open. The only real impact is on his fans and the disappointment that his withdrawal brings out.
Federer and Nadal have contributed to some memorable French Open encounters in the past. They have met four times in the final, with the Spaniard winning all of them. The Swiss great's only title at Roland Garros came when he defeated Robin Soldering of Sweden in 2009 final.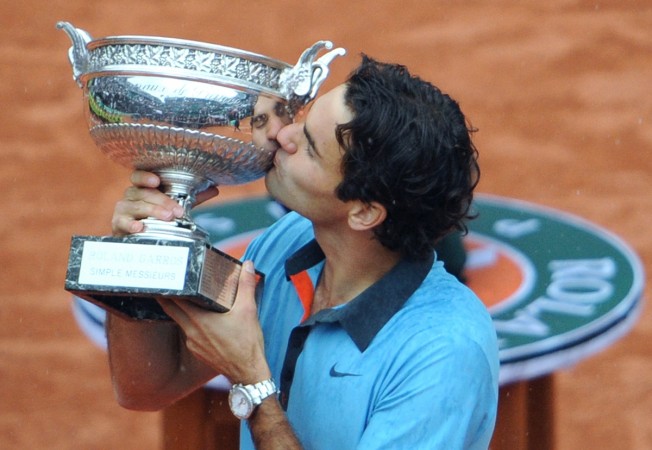 He has not traveled to Paris for the Grand Slam since his quarter-final defeat to Stanislas Wawrinka in 2015. The 20-time Grand Slam champion missed a Grand Slam for the first time in 16 years when he opted out of French Open 2016 with a knee injury.
The 36-year-old skipped the whole of the clay-court swing of the ATP tour for the second straight year in the ongoing season.
Federer's decision to avoid action on the dirt is part of a careful strategy to keep himself injury-free in the twilight of his career. It worked wonders for him last year as he came back from the break and went on to win his eighth Wimbledon title.
Meanwhile, Nadal has been handed an easy draw for French Open where he will be eyeing his 11th crown. With Federer and Andy Murray out of action, the Spaniard's biggest threat will be Alexander Zverev, who will be looking to make an impact at the major level after dominating the clay-court swing this season.