Rafael Nadal claims he cannot imagine missing any of the four Grand Slams on purpose after Roger Federer decided to skip the entire clay court season, including the 2018 French Open.
The 36-year-old is at that stage of his career where he will be unable to play each and every tournament. He has to manage his calendar in order to extend his playing career at the top level and also win titles.
Federer has regained his best form since the start of 2017. He has won two Australia Open titles and one Wimbledon, taking his overall tally to 20 Grand Slam titles. In this process, he reached the top of the ATP rankings and also lost the world No.1 spot to Nadal in March.
Nadal had earlier thought that Federer would take part this year's clay court season. However, the latter, who decided to miss the clay court season last year, has already announced his decision to skip the same in 2018.
The Spaniard stressed he cannot see himself missing any of the Grand Slam on purpose as it will be "difficult" for him to skip these events on purpose.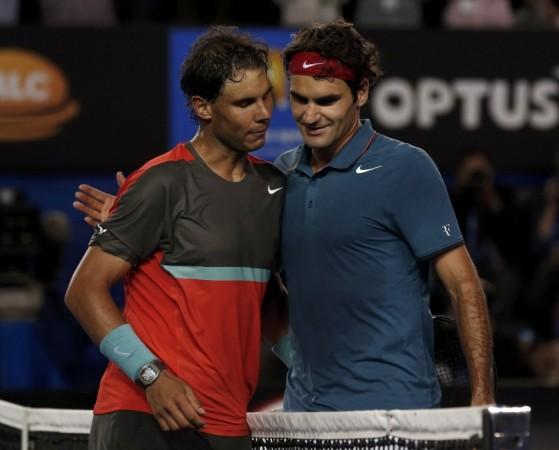 "It is not in my plan, but I can't say 'never' because I cannot predict what's going to be in the future. When you get older, you need to adjust a little bit more the efforts and the calendar. But for me it is difficult to say I'm not going to play, for example, grass, or I'm not going to play hard," Nadal explained, as quoted by the Telegraph.
"There are tournaments that I can't imagine missing on purpose, because it is the tournaments that I love to play. So I don't see myself missing Monte Carlo on purpose. I don't see myself missing Wimbledon on purpose, or the US Open, or the Australian, or Rome."
Nadal is one of the finest clay court tennis players, having won the French Open on 10 occasions.