Rafael Nadal has revealed he thought Roger Federer "would play Roland Garros" this season after the latter had earlier expressed his desire to take part in the 2018 French Open.
The Spaniard lost and regained his position at the top of the ATP rankings without even playing a single match. The 36-year-old success at the Rotterdam Open saw him move clinch the world No.1 spot, but failure to win Indian Wells Masters and Miami Open saw him lose the top spot.
Federer faced Nadal on four occasions since the start of 2017 and has defeated the latter on all four occasions. He won the Australian Open twice in the last two years, but missed the clay court season last year.
There were reports that the Swiss legend would take part in this year's clay court season and his earlier comments on the possibility of facing Nadal made the world No.1 believe that Federer will take part in this season.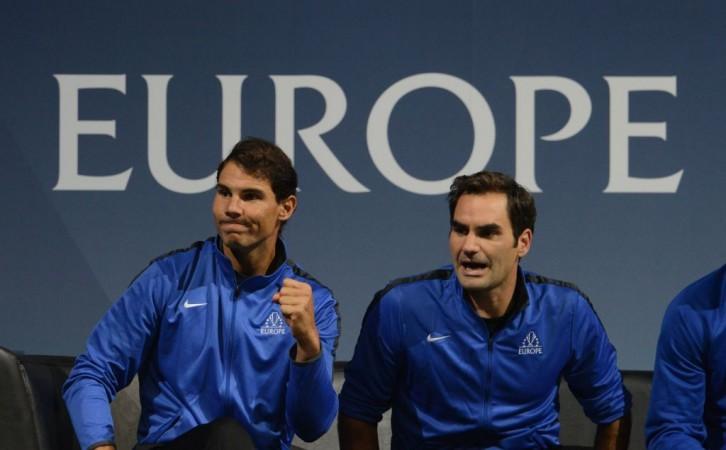 However, Federer decided to skip the entire clay court season and Nadal felt there was a "little of controversy" around the former world No.1's decision to skip the clay court season.
"He says he will love to play against me again in best-of-five sets on clay. He said that a couple of days ago – and I thought he would play Roland Garros. Then a few days later he says he will not play in one event, so there's a little bit of controversy with that," Nadal explained, as quoted by the Telegraph.
The 31-year-old has so far featured only in one tournament – the 2018 Australian Open. However, a hip injury in the quarter-final clash against Marin Cilic forced the Spaniard to retire from the tournament.
Nadal spent over a month on the sidelines and was expected to return at the 2018 Mexican Open in February. A recurrence of the hip injury forced him to spend another month on the sidelines before returning to the court for Spain's Davis Cup win over Germany in April.
His first tournament since returning from injury will be at the 2018 Monte Carlo Masters, which will kickstart on April 16. Nadal stressed that he is feeling good ahead of the clay court season.
"I feel good. I'm practising well, I am playing with the right intensity I think. Underneath the high-class linen, one suspected he might have been pawing at the ground," he said.