Rafael Nadal claims he feels like he is "starting" for the 2018 season after recovering from injuries earlier this year.
The world No.1 took part only in one tournament this year, which was in the 2018 Australian Open. However, an injury forced him to withdraw from the quarter-final clash of the first Grand Slam of this season.
A hip injury saw him withdraw against Marin Cilic and was expected to come back during the 2018 Mexican Open in February. A recurrence of the same injury forced him to spend another month on the sidelines.
Nadal recovered from his injury and was a part of Spain's Davis Cup side that defeated Germany earlier in April. The 31-year-old is preparing for the clay court season, where he has dominated in the past.
He won the French Open for a record 10 times and is one of the favorites to win the second Grand Slam event of this year. The Spaniard will kick-start the clay court season at the 2018 Monte-Carlo Masters and will take part in four other tournaments including the Roland Garros.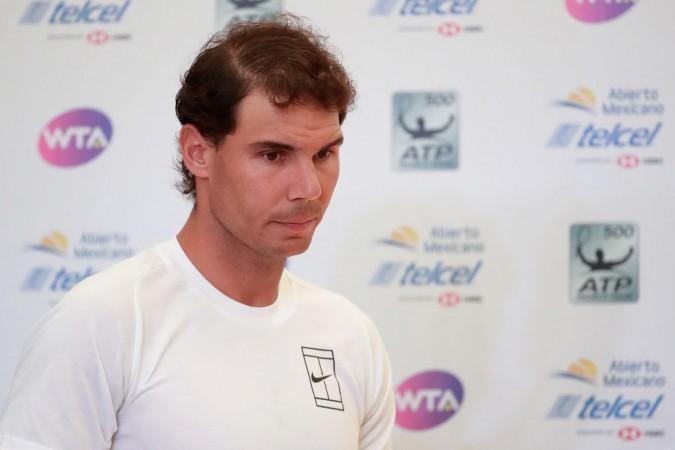 Having lost and regained the number one spot, Nadal stressed that he is not focusing on defending the points.
"I don't think of the points I have to defend. My mind is on getting ready for the five upcoming clay tournaments which are so important for me. (I want to) stay healthy, give my best and play as best as possible," Nadal explained, as quoted by the Express.
"I had a good training week, first of all, I recovered a few days after having some tense days (in Davis Cup).
"I am eager to start playing, since I have only played one tournament this year, in Australia but I retired. So it feels like I am starting not just the clay season, but the 2018 season."