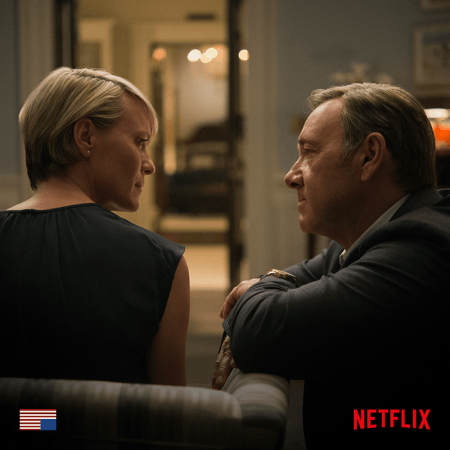 Netflix's 'House of Cards' star Robin Wright is speaking out for the first time about her former co-star and on-screen husband Kevin Spacey and all the sexual assault allegations brought against him.
In an interview with Today, the 52-year-old opened up about her interactions and friendship with Spacey on the set of the American political drama series, House of Cards. Wright explained that she "didn't know the man," and was only aware of his incredible craftsmanship.
Kevin and I knew each other between action and cut, and in between setups where we would giggle. I didn't really — I didn't know the man."
Back in October 2017, Star Trek: Discovery actor Anthony Rapp formally accused Academy Award-winning actor Kevin Spacey of making a pass towards him when he was only 14, and Spacey was 26 years old.
In response to Rapp's accusation, Spacey tweeted his sincerest apology and even came out as a gay man. His method of apologizing met with furious backlash from fans and LGBT supporters.
It was during this time that many fans said they will boycott Netflix's House of Cards if the show continues to feature Spacey in the lead role. A source told The Hollywood Reporter that season six was written before Rapp went public. In addition to writing, the production of first two episodes was done and the cast was scheduled to sit to read for episode three.
After Anthony Rapp's statement went viral, several House of Cards employees also accused Spacey of inappropriate behavior. Including journalist Heather Unruh, who alleged that the actor sexually assaulted her son.
After severe backlash, Netflix decided to call off the season with Spacey's prominent role, and the writing staff sat down to rewrite the entire season six with the 58-year-old actor out of the picture.
Following Spacey's departure from House of Cards, the upcoming season is shortened from 13 episodes to 8. It will feature Robin Wright serving as the President of the United States of America. All eight episodes are scheduled to release on Netflix towards the end of 2018.