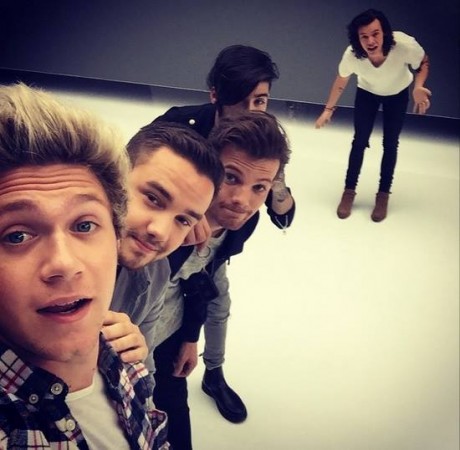 One Direction fans in Australia will be treated to a live performance by the young heartthrobs on Valentine's Day at Etihad Stadium in Melbourne, from 8 pm onwards.
The English-Irish boy band members, including Harry Styles, Louis Tomlinson, Zayn Malik, Niall Horan and Liam Payne, will perform at Melbourne on 14 and 15 February.
The two-day musical concert of On the Road Again Tour will begin at 6.15 pm with the performance of Samantha Jade, followed by McBusted at 7 pm.
The young celebs are in Australia since 7 February and they have headed for their next live concert at Suncorp Stadium in Queensland.
However, the admirers of One Direction who are planning to take a photo with the young heartthrobs will get disappointed as both the stadium managements have prohibited selfie sticks and cameras with detachable lenses at the venue.
Some of the other things that have been banned at the location include single purpose audio recording equipment, studded jewellery, unusually long wallet chains, inflatable beach balls and balloons, banners and signs with hard materials and sharp edges as well as glass bottles and cans.
Etihad Stadium at Melbourne has even banned gifts at the venue. According to the website, all the gifts should be left at the blue booth outside Gate 5 and they will be given to the One Direction team.
Meanwhile, the young heartthrobs became victims of their fans' outburst in Sydney while they were heading towards their private jet after a performance.
Some of the admirers, who were waiting for their musical icons at the airport, used abusive words at the English-Irish boy band for not taking photos with them, reported Daily Mail.