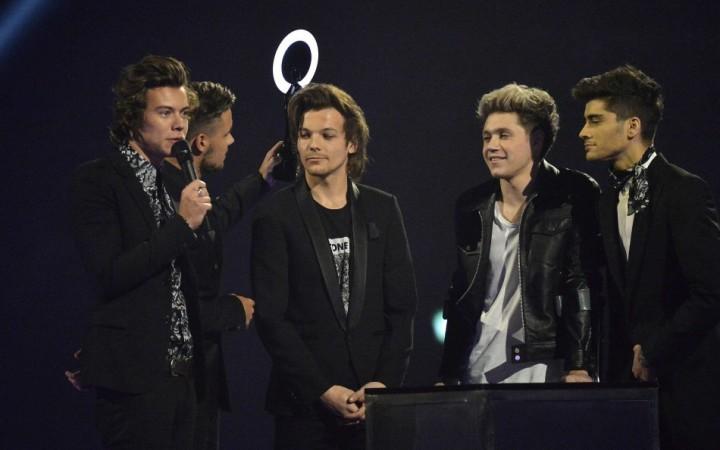 5 Seconds of Summer (5SoS) recently announced that they will be supporting One Direction (1D) on their "On the Road Again Tour" in Tokyo, Japan, from 27 February to 2 March.
"Also... FEB 27-MARCH 2, TOKYO shows with @OneDirection. See you soon JAPAN !" read the Tweet.
As soon as the Australian boy band posted the message on their official social networking page, fans started sharing their excitement on the comment section.
Their tweets ranged from "I wasn't ready. I will get the ticket in 0.2 Seconds", "aye my 9 boys together it feels like heaven tho", to "you are gonna be with them again. This is a dream come true".
This is the third time 5SoS will be doing an opening act for 1D after "Take Me Home Tour" (2013) and "Where We Are Tour" (2014).
But some Twitter followers were not happy with their reunion. They said that rather than supporting the English Irish boy band, the Australian group can do a stand alone show in Japan .
Here are some of the furious tweets by the admirers of 5SoS:
@5SOS@onedirection WHY YOU DOING SHOWS WITH 1D?! UVE BEEN ON 2 TOURS WITH THEM ITS TIME TO STAND ON YOUR OWN 2 feet now
i am all kinds of pissed off. you guys sold out your own headline show there; there is no point in you opening anymore.
i love both bands, but 5sos supporting one direction agAin is gonna cause such a mess
@5SOS@onedirection The boys of 1d are great but you already have a fan base enough for doing show without them
@5SOS you shouldn't be supporting acts anymore, you're too famous
@5SOS @onedirection why with one direction i thought we were over this

STOP OPENING FOR 1D. PLEASE, ITS GETTING BORING.