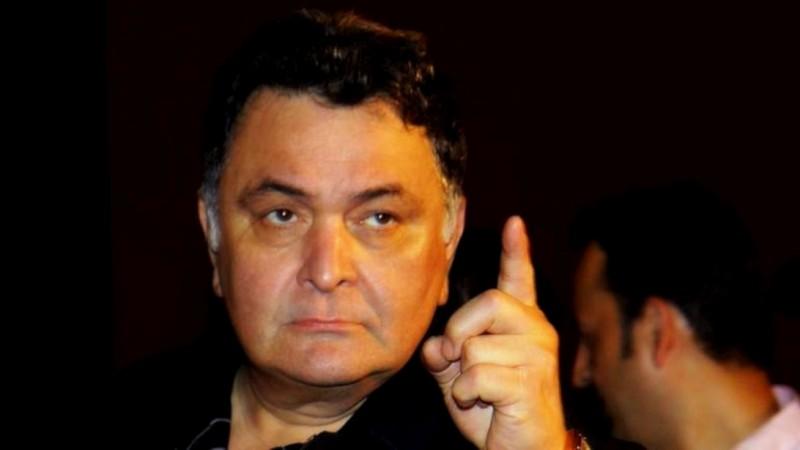 Veteran actor Rishi Kapoor, who is known for his unpredictable nature, reportedly lost his cool yet again, apparently owing to the continuous promotional activities for his next film 102 Not Out.
Rishi and Amitabh Bachchan are all set to appear on the big screen with the movie 102 Not Out. The film's release is near, and hence both the veteran stars have been on a promotional spree with a number of interviews and interactions with media people.
Although the media interaction is primarily for the promotions of his own film, Rishi exhibited some high-end tantrums saying he "doesn't possess the strength, patience, and charm to speak to each and every media persons".
In a recent promotional event, Rishi got angry and even said that too many interviews would make him so aggressive that he would end up beating the interviewer.
"I do not possess the strength, patience, and charm to speak to each and every media person. In fact, I do not derive any pleasure while giving an interview at all. Aggressive ho jauga. Naaraz ho jauga. Aur interview lene wale ko peet dunga. (I will get aggressive, upset, and will beat the interviewer)," The Asian Age quoted Rishi as saying.
The 65-year-old actor didn't stop his rant here, as he went on to dictate how and what the media people should ask him. Rishi instructed the reporters not to repeat the same questions, and don't interrupt him while speaking.
"I know you guys will ask me the same old questions. 'How was it working with Amitabh Bachchan?', 'Why did you choose this film?', etc. So repeating the same stuff is difficult for me. You guys need to keep in mind not to repeat the same questions again and again. Also, do not interrupt me while I am answering one question as this will make me uninterested to continue with the chit-chat," the publication quoted him adding.
Comparing with Narendra Modi's Mann Ki Baat, he further said that the reporters should note down his words just how they do it while listening to the PM's programme.
"If you think talking to me on one-on-one basis will give you an excellent copy, then you are sadly mistaken. When our Prime Minister talks on Mann Ki Baat, you guys write it accordingly. I will answer only once and you guys can write it in your style. I have never liked to interact individually and in future, I shall never give exclusive interviews," the 102 Not Out actor said.
"Now don't ask me my comments on Asaram being bailed or jailed or how the trailer of Sanju is. Whenever Ranbir works with me, then you can ask me such questions," an angry Rishi concluded.
Well, Rishi should just skip promotional activities for 102 Not Out instead of ranting out on media people for no good reason.