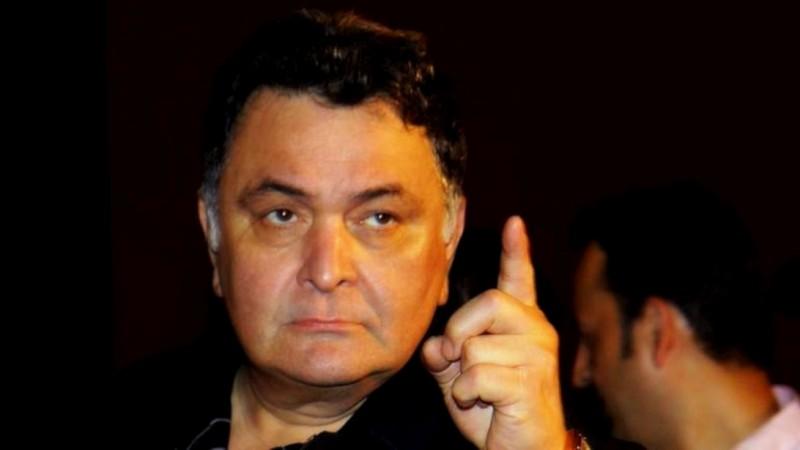 Rishi Kapoor looks a bit upset post the Ranbir Kapoor-Mahira Khan's viral picture episode. The veteran actor, who never minces his words, recently lashed out at mediapersons at an event even before they could start asking him questions.
Rishi Kapoor, who was a part of an event in Mumbai, was supposed to interact with the media post the ceremony. While everything was going pretty smoothly, Rishi Kapoor, out of nowhere, started dictating the media, telling them how to stand, what to ask and what not.
According to Business of Cinema, Rishi Kapoor was quoted as saying, "Ab sarr par khade hoge kya, peeche jao, aur lights kam karo, garmi ho rahi hai (Now are you going to stand on my head? Step back and dim the lights. It's getting too hot)."
Rishi Kapoor's rude behaviour was also caught on camera when he reportedly threatened to hit the journalists if they ask any questions pertaining to his personal life. He said that he will only answer questions related to the event and any other question will not be entertained.
"What will they ask. Ye bolenge unko to jarurat thi. Inko to sirf masala chahiye," Rishi Kapoor said.
Watch the video here:
Earlier, when he was asked to comment on the picture, Rishi Kapoor told a daily, "I only saw them on Twitter, not on Instagram or Facebook, because I am only on Twitter. It's not that I saw these pictures before or I know anything about this already. You see, Ranbir is a young star, he is unmarried, he's a bachelor."
"He can meet anybody whoever he wants to, and if people are going to invade his privacy, it's not done. And I can't say anything about all this because he's a young man and he has the choice of meeting any girl," he had said.
Going by Rishi Kapoor's behaviour, there can be a possibility that he might be at the fear that media will throw him questions around Ranbir Kapoor and Pakistani actress Mahira Khan's viral pictures and their alleged relationship.