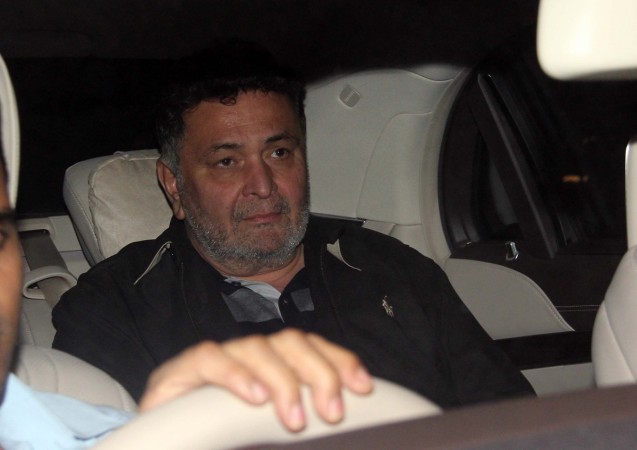 Rishi Kapoor is known to speak his mind without mincing words and it has been evident on social media. Many bore the burnt of the yesteryear actor's tongue-in-cheek remarks.
On Thursday (January 11) evening, he lost his cool again and this time the victim is a young lady who broke down in front of her family.
Invited or insulted? Rishi Kapoor says reporters came for 'muft ki daaru'; asks them to leave book launch event
According to a SpotboyE report, the incident took place in a posh hotel in Mumbai when Rishi, Neetu Kapoor, Ranbir Kapoor and Ridhima Kapoor were dining. There were other customers also in the hotel dining at the same time including a young fan who was with her family.
When she spotted the Kapoor family, she rushed to them in excitement to click a photograph together. Though she managed to get clicked with Ranbir and Neetu, the lady missed a snap with Rishi. So, she requested him for a photo as the Kapoor family was about to leave the place but to her disappointment, all she got was a 'NO'. She found it rude and didn't hesitate to tell him the same.
'We don't all look same,' Twitterati rap BBC for confusing Shashi Kapoor with Amitabh Bachchan, Rishi Kapoor
This irked Rishi who gave her an earful. However, Ranveer intervened and personally apologised the fan while asking his angry father to get into the car.
The senior Kapoor has always been controversy's favourite child. In mid-December last year, IANS reported that he asked journalists to leave a book launch event (in spite of an invitation from the publisher) in New Delhi and also made a comment that they are there only for 'muft ki daaru' (free alcohol).
The Kapoor family was in the capital city to launch a book on his father Raj Kapoor's 93rd birth anniversary. The book is written by his sister Ritu Nanda.
The report stated that Rishi spotted the journalists at the venue of the book launch and asked them: "aap log kaun hain? (Who are you all?)". He later added that they were there only for the freebies.