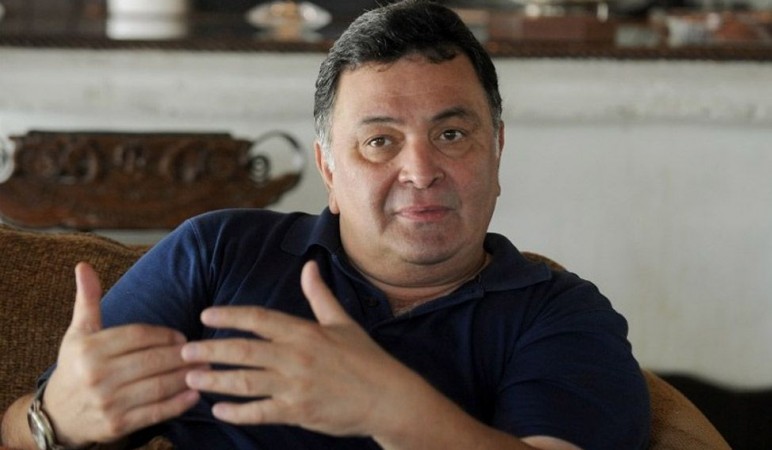 Rishi Kapoor, controversy's favourite child, reportedly asked journalists to leave a book launch event (in spite of an invitation from the publisher) in New Delhi and also made a comment that they are there only for 'muft ki daaru' (free alcohol), as reported by IANS.
Rishi Kapoor posted a picture from the event captioning it as: "Thank you Delhi for your love and respect for Raj Kapoor."
Rishi Kapoor along with his family was in the capital city to launch a book on his father Raj Kapoor, whose 93rd birth anniversary was on Thursday. The book is written by his sister Ritu Nanda.
The report states that as Rishi Kapoor stepped out of the washroom adjacent to the venue of the book release, he asked the journalists: "aap log kaun hain". And later said that they were there only for the freebies.
A personal security then arrived and reportedly moved the journalists out, saying: "Mr Kapoor doesn't want you guys here, please leave."
The ITC Maurya security in-charge also said: "You know how Rishi Kapoor is. He has created a scene at our hotel twice in the past."
The publicist from HarperCollins apologised while also adding that there are a lot of other stakeholders in such events that involve celebrities. "Please come in, grab a drink or two," he said, 20 minutes after the event had begun.
The IANS correspondent, however, chose to leave.
Well, let's wait for Rishi Kapoor's response on this news piece.
Raj Kapoor's five children - sons Rishi, Randhir Rajiv Kapoor and daughters Ritu Nanda (also the author) and Rima Jain; Rishi Kapoor's wife Neetu Kapoor and their daughter Ridhima Kapoor Sahni – were present at the book launch.