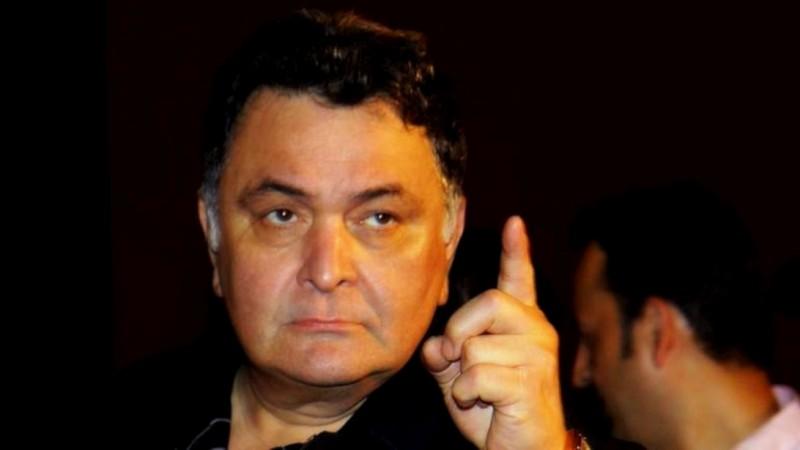 Veteran actor Rishi Kapoor is again in the news for the wrong reasons. After being trolled for making a "funny" tweet on Beyonce, Rishi apparently abused a woman for objecting to the tweet.
Rishi first shared a collage of pregnant Beyonce and a flower vase, comparing the two. He captioned the image: "Phool Khilen hain Gulshan Gulshan [sic]". While some found the tweet funny, some others trolled the actor saying he had again made a drunken tweet.
ALSO READ: Troll alert: Rishi Kapoor mocks Beyonce, Twitter takes him down a peg
But there are a few others who found the tweet very offensive rather than funny. One of them is Radio DJ Sucharita Tyagi, who replied to the tweet saying "not funny".
Sucharita a little later shared screenshots where Rishi was seen insulting her through Direct Message on Twitter. While the woman seemed to be polite in her responses, the 65-year-old actor apparently messaged her some harsh words before blocking her.
The screenshots received strong and mixed reactions on Twitter as Sucharita has a decent number of followers. Some found it funny, some opined that Sucharita should not have made the messages public, but most of them slammed Rishi for personally attacking her through Direct Message.
I been a fan my whole life and this makes me want to cry

— UziShi ??‍♀️?? (@UzmaRS) November 20, 2017
I love and respect him so much as an actor, but his behaviour online is getting worst every day. Think I should just rewatch Yeh Vaada Raha and live only with the good memories. Sigh.

— cutiepie (@carol28) November 20, 2017
Oh it's not solely online behavior. He's an utter a*hole in real life too. Have heard enough first hand accounts

— Asim Burney (@asimburney) November 20, 2017
The age is getting better of him and he would probably be 3 pegs down while tweeting this but that still shouldn't warrant such an attack. Shame on him.

— SAMPATH (@trueindiangrit) November 21, 2017
This is not the first time Rishi has abused and insulted someone through DM. Earlier, he was in the news for verbally abusing people who did not agree with his views.
Recently, Rishi had received some flak on social media for a comment on Jammu and Kashmir. Expressing support for former J&K chief minister he had tweeted: "Farooq Abdhulla ji, Salaam! Totally agree with you,sir. J&K is ours, and PoK is theirs. This is the only way we can solve our problem. Accept it, I am 65 years old and I want to see Pakistan before I die. I want my children to see their roots. Bas karva Dijiye. Jai Mata D. [sic]"
This tweet elicited some angry reactions, and he was vehemently trolled.