Former India wicketkeeper-batsman Syed Kirmani has warned youngster Rishabh Pant against mimicking MS Dhoni, stressing on the importance of developing a solid technique.
The World Cup-winning wicketkeeper heaped praise on Dhoni but insisted the Ranchi hero had a unique style which doesn't always work well for others.
Pant, who seems have to become the first-choice wicketkeeper for India in Tests in the absence of injured Wriddhiman Saha, has also managed to impress with batting skills.
However, there is room for improvement when it comes to the 21-year-old stumper's wicket-keeping skills, given his shoddy work in England.
The seaming conditions in the Old Blighty made it difficult for Pant, who ended up conceding quite a few extras as he was unable to cover the late swing more often than not.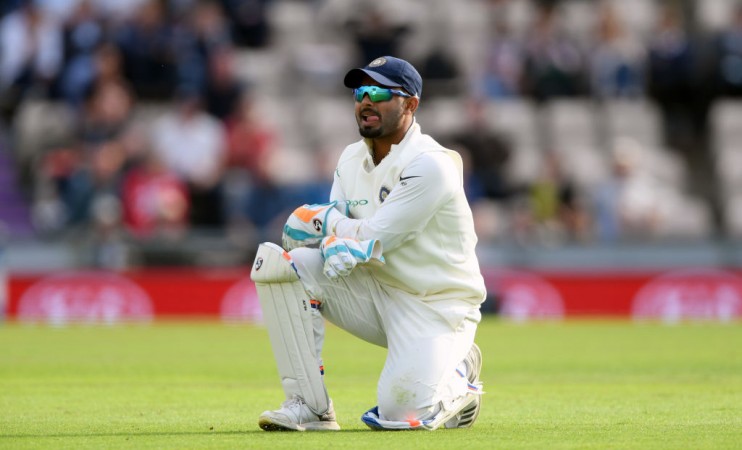 Pant's collection and anticipatory skills will only be tested further when he keeps wickets to spinners on dust bowls in the subcontinent.
"He [Pant] is in the cradle of wicket-keeping. He is in the cradle of international cricket also. What is unfortunate is no coach is talking about technique anymore," Kirmani was quoted as saying by The Press Trust of India.
"The performance is what matters and MS Dhoni has proved that. The youngsters are following the likes of Dhoni from the point of batting as well as keeping.
"Having said that, basic technique is required. In batting he [Pant] can manage but in wicket-keeping you have to follow a certain technique to have good collection and anticipation. You got to have the agility, you got to have a good vision."
Pant trying to mimic Dhoni while collecting throws: Kirmani
Kirmani, who is disappointed over not being approached for tips, also pointed out that Pant has been following Dhoni when it comes to collecting the ball from in front of the stumps, which goes against basic wicket-keeping principles.
Dhoni found a lot of success and sometimes left viewers awestruck with his unorthodox glovework while collecting throws but Kirmani wants Pant to get behind in line with the stumps.
"If you talk about collection of the throw, he has to go right behind the stumps, not what Dhoni does [sometimes he takes it from ahead of stumps]. Pant is following him. It is not technique," the legendary wicketkeeper added.
"You have to get behind in line with the stumps, your eye level should be in line with the bails to see where the ball is pitching so that you can judge it better.
"Just by telling it is not right. It has to be shown in action. So far I have not been invited by anyone to coach a wicketkeeper or talk to him. I feel very disappointed. My experience is going waste."
Pant has played four Tests so far, amassing 254 runs, including a century and a half-century. With Saha not expected to return at least until the end of the Australia tour, the Delhi youngster is likely to the handle the wicketkeeping duties Down Under.
Known for his big-hitting skills, Pant is also in line to replace Dhoni in the limited-over formats as the latter is likely to call it quits after the 2019 Cricket World Cup.