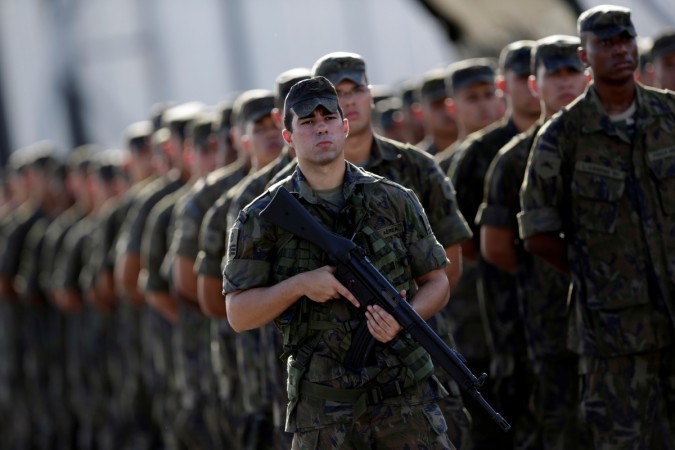 The horrifying attack on civilians in Nice, France, on Bastille Day 2016 shocked the world, and ahead of the Olympics 2016 in Rio de Janeiro, the need to beef up security in Brazil is more than ever.
Isis, on Saturday, claimed responsibility for the attack, which saw a Tunisian-born man drive a 19-tonne truck into a sea of people who had gathered to watch the traditional Bastille Day fireworks on Thursday. At least 84 people were reported to be killed and plenty of explosives were recovered from the truck.
The horrific news has given the Rio organisers a major scare ahead of the mega sporting quadrennial event. If the Zika virus scare and the financial chaos in Rio de Janeiro wasn't enough headache for the game organisers, here arrives another major problem.
Brazil Interim President Michael Temer held an emergency meeting Friday night with his cabinet members and intelligence chiefs to decide the best possible steps to beef up security for the games in the face of the Nice attack. Having extra checkpoints, barricades and traffic restrictions were brought up as major points in the discussions.
"This worry [of terror attack] will translate to more checkpoints, security, staff and procedures being put in place," Brazil Defence Minister Raul Jungmann gave a brief. He added that Brazil is in touch with all the 106 participating countries sending representatives to the event's international intelligence center.
"As of now, none of these countries have informed us of a potential or concrete threat of a terrorist attack in Brazil," Jungmann added.
Worries began in November 2015 when a series of explosions rocked Paris, the capital city of France, carried out by the Islamist militants. A cryptic tweet from a French jihadist around that time also led to massive fears. The message claimed Brazil as the "next target".
The Rio Olympics 2016 is set to see a massive amount of security cover, with Brazil planning to deploy 85,000 police and soldiers for the games -- far greater than the amount of security cover used during London Olympics 2012.