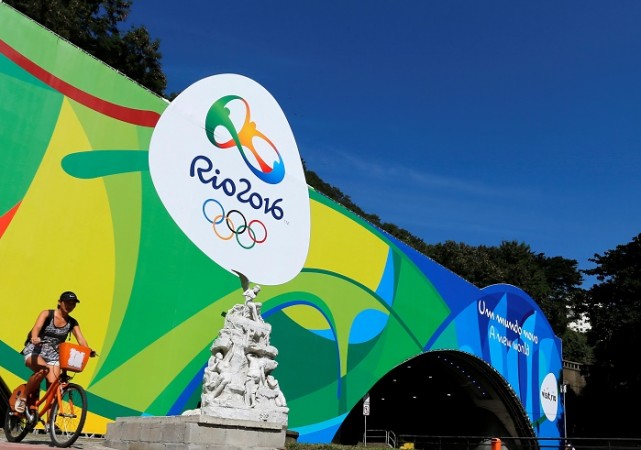 Controversy just does not seem to leave the Olympic Games. This year, the issue of Zika Virus has been one of the major reasons for players to pull out of the biggest global sporting event, which is scheduled to start from August 5 in Rio.
In February, earlier this year, the World Health Organisation (WHO) had classified Zika Virus to be a global health emergency. Centers for Disease Control (CDC) in the U.S have also warned pregnant women from traveling to any of the affected countries.
More than 150 public health workers and scientists have written an open letter to the chairman of WHO -- Director-General Margaret Chan -- requesting him to postpone the Olympic Games.
In the meantime, golf, which is returning to Olympics after 112 years, will not have big names like Rory McIlroy, Jordan Spieth, Jason Day, Dustin Johnson and others, as they have decided to skip plaing in Rio, citing the Zika Virus.
Here's what McIlroy had to say on his withdrawal from Rio Olympics 2016:
"After much thought and deliberation, I have decided to withdraw my name from consideration for this summer's Olympic Games in Rio de Janeiro. After speaking with those closest to me, I've come to realize that my health and my family's health comes before anything else. Even though the risk of infection from the Zika virus is considered low, it is a risk nonetheless and a risk I am unwilling to take."
Wimbledon 2016 runner-up Milos Raonic, along with other tennis players like Thomas Berdych, Nick Kyrgios, Feliciano Lopez, Bernard Tomic and Simona Halep have also withdrawn from the Rio Games over Zika Virus concerns.
Here's what Raonic had to say when he had announced the news few days ago on Facebook:
"After much deliberation with my family and coaches, I am making this decision for a variety of health concerns including the uncertainty around the Zika virus," the 25-year-old wrote. "This was a difficult, personal choice and I do not wish for it to impact the decision of any other athlete heading to the Games."
However, many other athletes have pulled out of Rio Olympics 2016 citing personal reasons and injuries.
This is just a list of players and athletes who have confirmed that they will not be taking part in the upcoming Rio Olympics. With just a little over two weeks to go for the start of Rio Olympics 2016, there is a chance of a few more athletes withdrawing owing to worries over the Zika Virus.
Here's the complete list of star athletes who have pulled out of Rio Olympics 2016 over Zika Virus concerns so far:
Rory McIlroy (Golf), Vijay Singh (Golf), Thomas Berdych (Tennis), Adam Scott (Golf), Louis Oosthuizen (Golf), Shane Lowry (Golf), Charl Schwartzel (Golf), Dominic Thiem (Tennis), Feliciano Lopez (Tennis), Bernard Tomic (Tennis), Tejay van Garderen (Cycling), Nick Kyrgios (Tennis), Jason Day (Golf), Dustin Johnson (Golf), Jordan Spieth (Golf), Milos Raonic (Tennis), Simona Halep (Tennis).