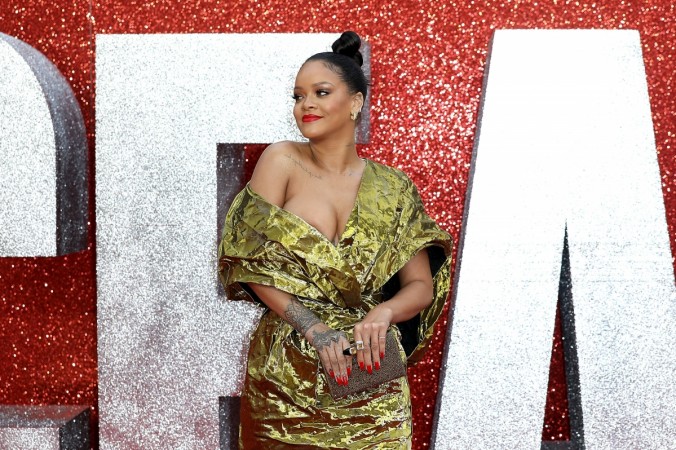 Rihanna had an embarrassing wardrobe malfunction and flashed her bosom on the red carpet of the Ocean's 8 London premiere. The singer-turned-actress plays tech genius named Nine Ball in the movie.
The Umbrella hit-maker had walked the red carpet dressed a golden metallic gown to join other cast members, including Sandra Bullock, Cate Blanchett, Mindy Kaling and Helena Bonham Carter among others.
Opting for a different style, Rihanna chose to dress in an off-shoulder gown for the movie but as she made her way into the screening, the shoulder of the dress fell below its designated position resulting in Rihanna revealing more than she intended and almost having a nip-slip moment.
But before things got out of hand, Rihanna grabbed the material near her boob and smiled for the camera despite the mishap.
Apart from the wardrobe malfunction, Rihanna was one of the most beautifully dressed actresses of the evening. She coloured her lips red and tied her hair up into a bun. She matched her nails with the colour of her lipstick for her London appearance.
She was joined by Bullock who chose to keep her outfit chic yet formal. Bullock wore a colourful jumpsuit that featured a plunging neckline. She slipped into a pair of black stilettoes for her red carpet outing and let her tresses fall on her shoulders.
Another dazzling beauty from the event was Carter. She opted was a sliver off-shoulder gown on the occasion. Kaling dressed in a semi-sheer black dress for the event. Blanchett attended the premiere wearing a feathered-top paired with a pair of black pants and a belt around her waist.
Ocean's 8 has got received mixed reviews from critics.