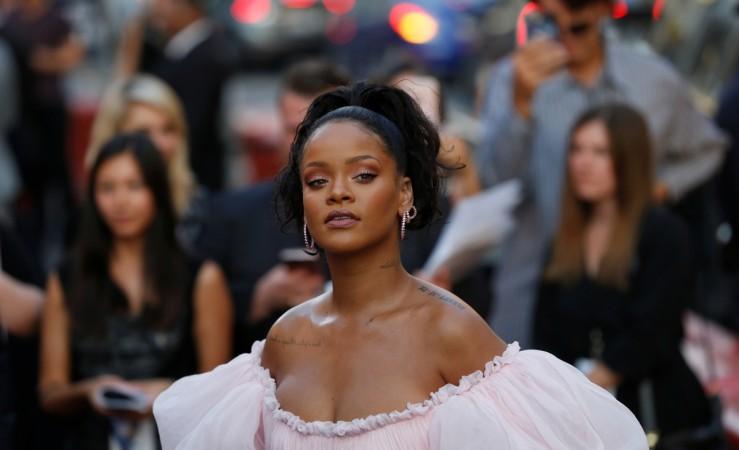 Barbadian singer Rihanna is reportedly following a strict diet and exercise plan to get back into shape. The We Found Love singer made headlines after she had put on a few pounds.
According to a report in Hollywood Life, the Grammy award-winning artist has now decided to lose weight. An insider said: "Since Rihanna celebrated her 30th birthday earlier this year, she's been super focused on getting into the best shape of her life."
"She follows a strict workout regimen which includes hitting the gym five days a week with her personal trainer when she's not travelling. She makes sure to stay hydrated and loves cardio workouts, including cycling and jumping jacks, but also combines a focus on her core muscles with lots of repetitions," the insider added.
"Rihanna likes to mix it up when it comes to her diet and doesn't like to eat the same thing every day. She typically goes for eggs and fruit in the morning but will switch things up for the rest of her meals. Rihanna stays energized with protein and some type of salad or veggies, but doesn't deprive herself and allows some carbs throughout the day," the source shared.
Meanwhile, in a recent interview with British Vogue, Chris Brown's former girlfriend was asked about her figure and being the woman that everyone else looks up to. She said: "Ok, you're asking the wrong person. I don't know, maybe it's because I'm 'thicc' now. I don't know."
"I'm about to get back into the gym and stuff, and I hope I don't lose my butt or my hips or all of my thighs. I'll lose some but not all. And I think of my boobs, like, 'Imma lose everything, everything goes!' But, you know, it comes with a price. You want to have a butt, then you have a gut," she added.
In 2017, Rihanna had responded to a blogger who accused her of being overweight. Chris Spagnolo wrote a body-shaming article for the Barstool Sports website titled: "Is Rihanna going to make being fat the hot new trend?"
The article was heavily criticised on social media accounts. Following that, Rihanna took to her Instagram account and shared a meme showing rapper Gucci Mane at two different weights. The post read: "If you can't handle me at my 2007 Gucci Mane, you don't deserve me at my 2017 Gucci Mane."