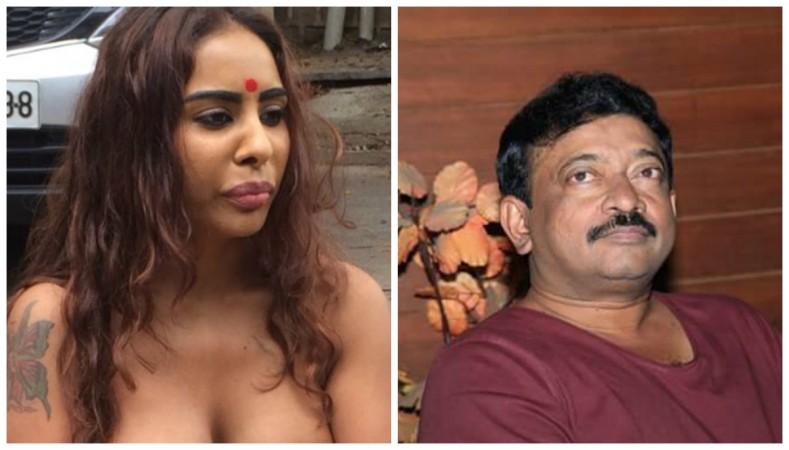 Ram Gopal Varma has reacted to struggling Telugu actress Sri Reddy's strip act. She had shocked everyone by going topless in public in protest against alleged casting couch in Telugu film industry. The filmmaker in a tweet said that Sri Reddy has become more popular than south star Pawan Kalyan.
"Sri Reddy has become a national celebrity..People in Mumbai,who don't even know Pawan Kalyan are talking about Sri Reddy [sic]," tweeted RGV.
Sri Reddy has been in the news over the past few weeks after she opened up on the alleged casting couch in Tollywood. She accused some people from the industry of seeking sexual favors and leaked the screenshots of the chats she had with them. The bold diva on Saturday stripped in front of Movie Artistes' Association (MAA) office in Hyderabad as a part of her protest.
She had alleged that Tollywood filmmakers demanded her nude photos and videos as prerequisite for getting roles. She said she had obliged to the demands but still she didn't get the job.
"They see the videos and give no roles. They have even asked for live nude videos from me. That is the extent to which they go to take advantage of women who seek roles," The Times of India quoted her as saying.
She had also stated that Mumbai-based actresses, who charge crores of rupees, are being given roles while ignoring local actresses. In a recent interview with India Today, she even said that son of a big producer forcibly had sex with her many times inside a studio.
Sri Reddy gained limelight but has attracted the wrath of many as well. Movie Artistes' Association had stated that she will not be given membership and any actor who would work with her, will also be suspended from the body.
Even her house owner had asked her to vacate the building. "My owner called me and told to vacate my house,what a great people..he is working as an ias ..such a narrow minded people..U dnt even imagine how rude talking..Big people game started [sic]," Sri Reddy had written on her Facebook page. A Case of obscenity under section 294 of the IPC has also been reportedly filed against Sri Reddy.